Posts Tagged 'Keely Brown'
---
Nous vous présentons Keely Brown, troisième dans l'équipe junior qui vient de représenter le Canada au Championnat mondial junior à Flims, Suisse.
Meet Keely Brown, third on the junior team that represented Canada at the World Juniors in Flims, Switzerland.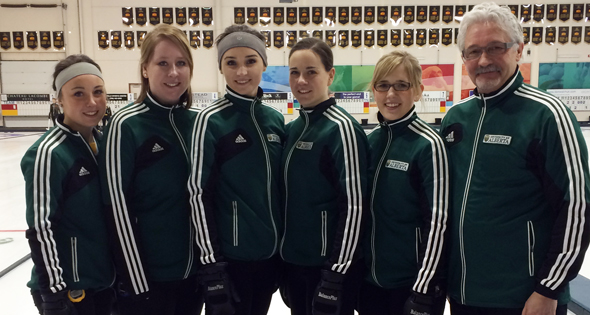 University of Alberta Pandas, Edmonton, AB
Skip: Kelsey Rocque
Third: Keely Brown
Second: Taylor McDonald
Lead: Claire Tully
Alternate: Alison Kotylak
Coach: Garry Coderre
Keely Brown got her start in curling a very young age – watching her parents in their Sunday morning game.