Posts Tagged 'Kelly Scott'
---
In a rematch of the 2005 Canadian Curling Trials final, Kelly Scott, of Kelowna B.C., scored one in the 10th end to edge Calgary's Shannon Kleibrink 6-5 in Draw 4 action at the 2013 Capital One Road to the Roar, presented by Monsanto.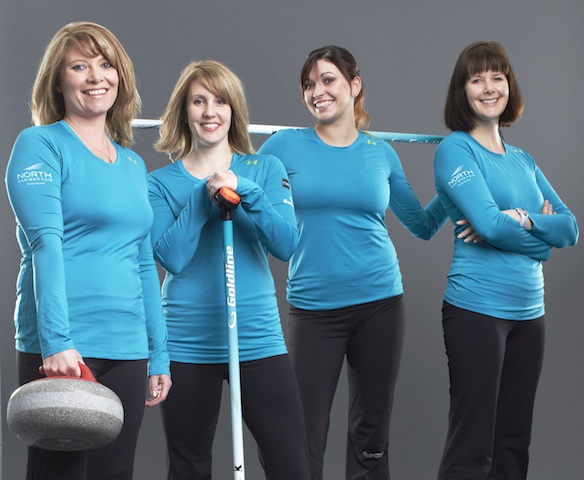 No other female competitor can match Shannon Kleibrink's record in the Canadian Curling Trials where she has won a gold medal and a pair of silvers in three previous appearances at the Olympic-qualifying event.
Kelly Scott knows what it takes to do it the hard way when it comes to qualifying for the Canadian Curling Trials, where Canada decides its women's and men's representatives for the 2014 Olympics.
Kelly Scott sait ce qu'il faut faire pour se qualifier avec difficulté pour les Essais canadiens de curling où le Canada décide qui seront les représentants chez les hommes et les femmes aux Oympiques de 2014.
Vingt-quatre équipes tenteront de franchir une étape de plus pour se rendre aux Jeux olympiques d'hiver de 2014 à Sotchi, en Russie, lorsque les pré-essais Capital One Road to the Road 2013 se mettront en branle le 5 novembre au Memorial Auditorium Complex à Kitchener, en Ontario.
---