Posts Tagged 'Kevin Koe'
---
Six men's and six women's teams will be part of the Canadian Curling Association's National Team Program (NTP), it was announced today.
On a annoncé aujourd'hui que six équipes d'hommes et autant de femmes feront partie du programme national de curling NTP (programme national d'équipe).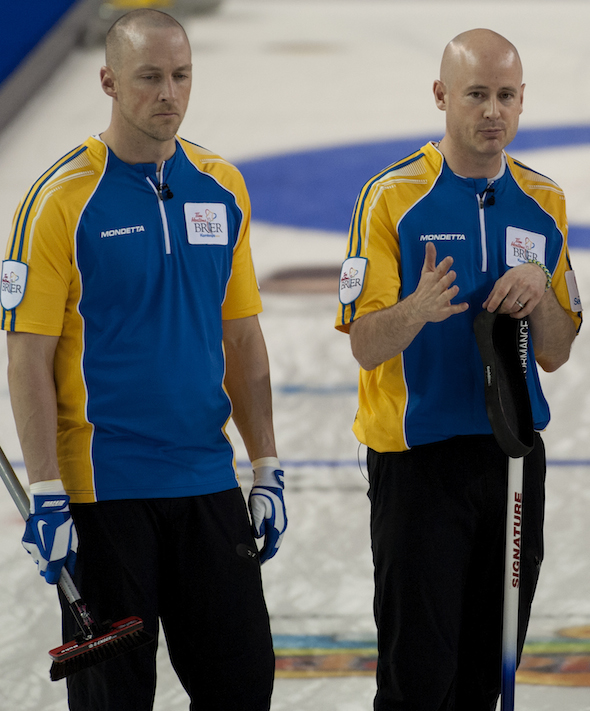 April 7, 1997: The Hartford Whalers vs the Buffalo Sabres. Wayne Primeau runs over goalie Sean Burke, and the two start to mix it up, goalie vs player.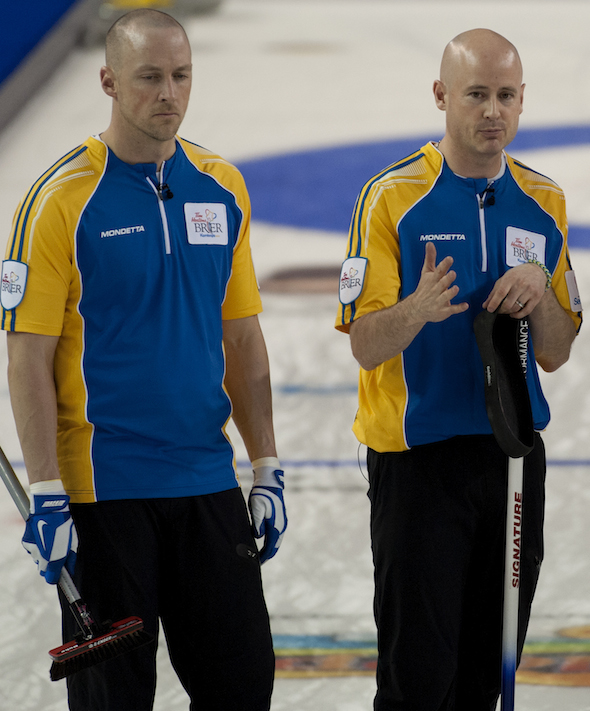 Le 7 avril 1997. Les Whalers de Hartford contre les Sabres de Buffalo. Wayne Primeau malmène le gardien Sean Burke et les deux commencent à se quereller, un gardien de but face à un joueur.
PÉKIN — Équipe Canada a manqué d'atteindre son objectif, une médaille au Championnat mondial 2014 de curling masculin, présenté par Ford du Canada.
---