Posts Tagged 'Kevin Martin'
---
One of the best players in curling history, and one of the game's most prominent behind-the-scenes supporters comprise this year's list of inductees to the Canadian Curling Hall of Fame.
Ce n'est pas chose facile, regarder un cher ami se débattre, mais c'est ce que John Morris a dû faire afin de se payer une place dans la finale des Essais canadiens de curling Tim Hortons Roar of the Rings, présentés par Monsanto, dans le Centre MTS à Winnipeg.
The Dec. 7 media scrum from the men's semi-final at the Tim Hortons Roar of the Rings featuring Kevin Martin, Jim Cotter and John Morris.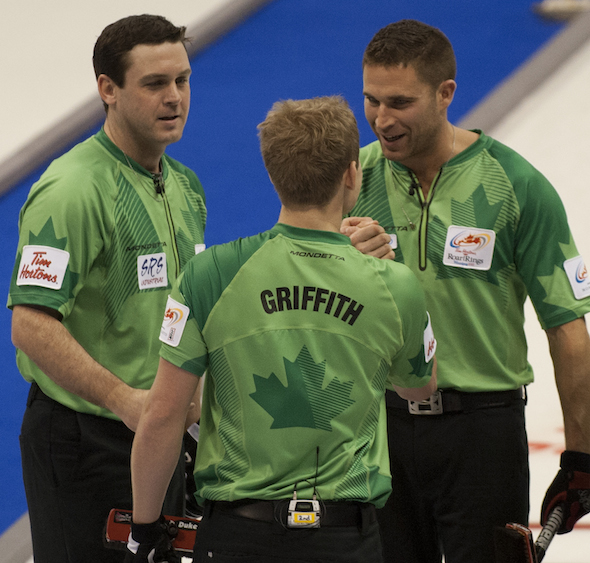 It can be hard to watch a best friend in a bad situation, but that's what John Morris had to do in order to lock up his spot in the Tim Hortons Roar of the Rings, presented by Monsanto, at the MTS Centre.
---