Posts Tagged 'Kitchener'
---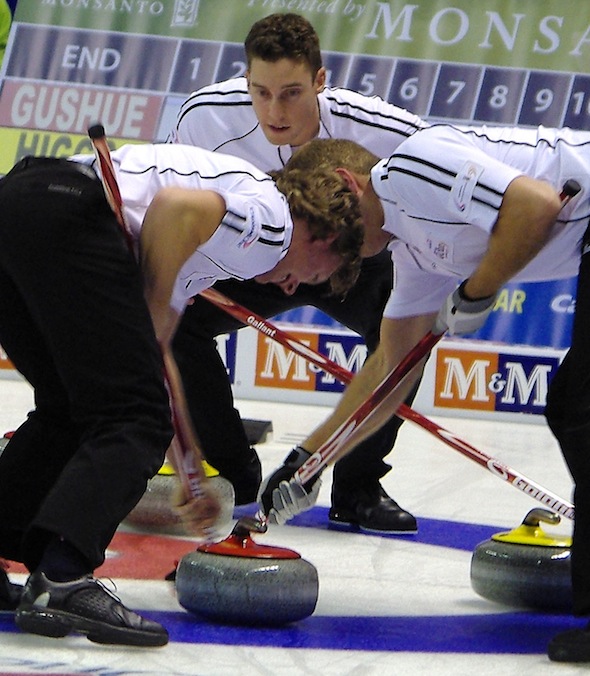 It wasn't pretty, but it didn't need to be — all that mattered was the 'W' for Brad Gushue and his team from St. John's, N.L., Wednesday night at the Memorial Auditorium in Kitchener, Ont.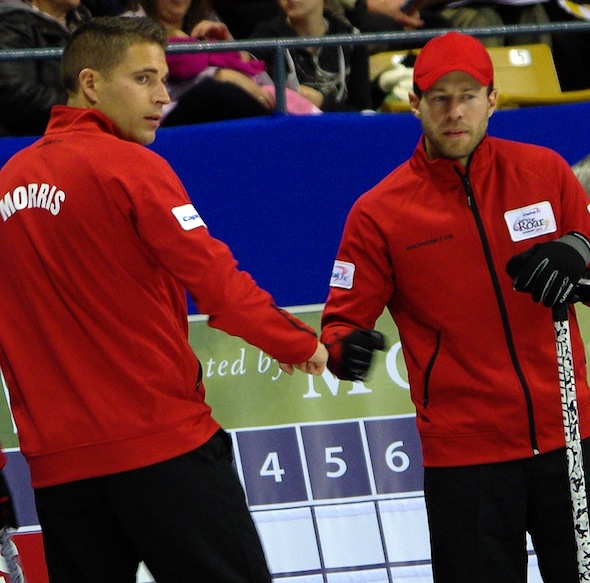 John Morris n'aurait pu trouver un meilleur moyen d'entreprendre son ascension vers sa course pour une deuxième médaille olympique d'or de suite.
John Morris couldn't have asked for a better way to begin his march to a hoped-for second straight Olympic gold medal.
Le rêve de représenter le Canada aux Jeux olympiques d'hiver de 2014 à Sochi, Russie, restera possibles pour les quatre équipes qui sortiront vainqueurs aux Pré-essais Capital One Road to the Roar, présentés par Monsanto qui débuteront mardi au Kitchener Memorial Auditorium à Kitchener, Ontario.
Dreams of representing Canada at the 2014 Winter Olympics in Sochi, Russia, will remain alive for the four teams that prevail at the Capital One Road to the Roar Pre-Trials, presented by Monsanto, beginning Tuesday at the Kitchener Memorial Auditorium in Kitchener, Ont.
---