Posts Tagged 'Manitoba'
---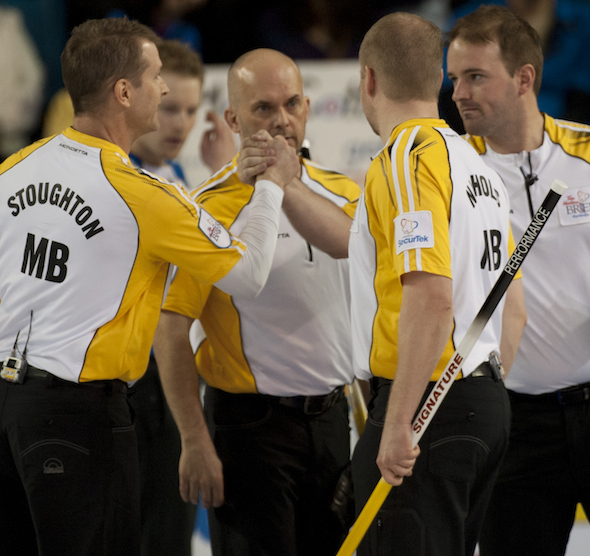 KAMLOOPS — Plein de coups merveilleux, plein de coups ratés d'un cheveu, et en fin de compte, au onzième bout, Jeff Stoughton a réussi le coup décisif pour piquer la victoire 7-6 à John Morris, de Colombie-Britannique, à la 14e ronde du Tim Hortons Brier, présenté par SecurTek.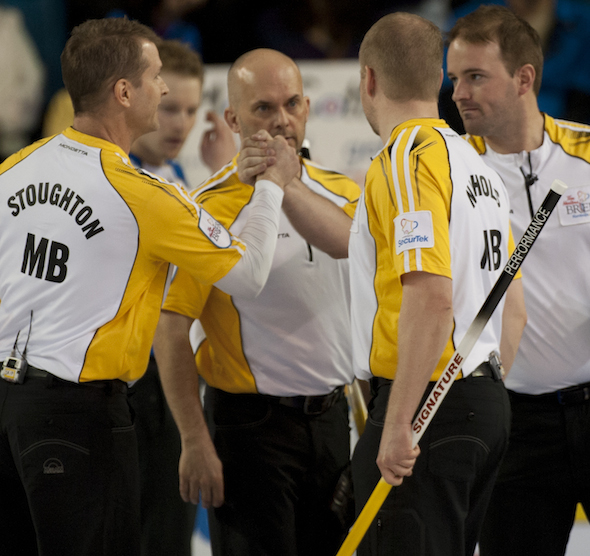 KAMLOOPS — It took a ton of great shots and a lot of near misses, and in the end Jeff Stoughton made the shot he had to in the 11th end to give his Manitoba rink a heart-stopping 7-6 win over John Morris of B.C. in the 14th draw at the Tim Hortons Brier presented by SecurTek.
Saskatchewan (Steve Laycock) vs Manitoba (Jeff Stoughton) face off during draw #12 at the 2014 Tim Hortons Brier.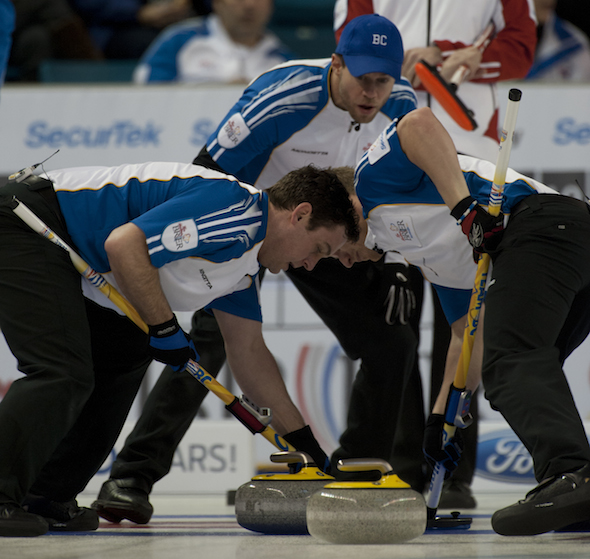 Les meneurs au Tim Hortons Brier, présenté par SecurTek, ont tous été victorieux à la ronde de mercredi matin, mais ils auront peu de temps pour savourer le succès avant de faire face à d'autres adversaires plus tard cette journée.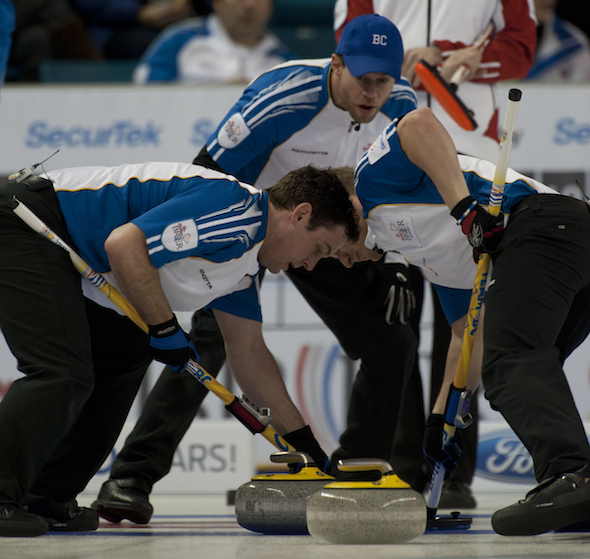 The front-runners at the Tim Hortons Brier, presented by SecurTek, all scored wins Wednesday morning but won't have much time to savour the victories before facing another set of tough opponents later today.
---