Posts Tagged 'Margaretha Sigfridsson'
---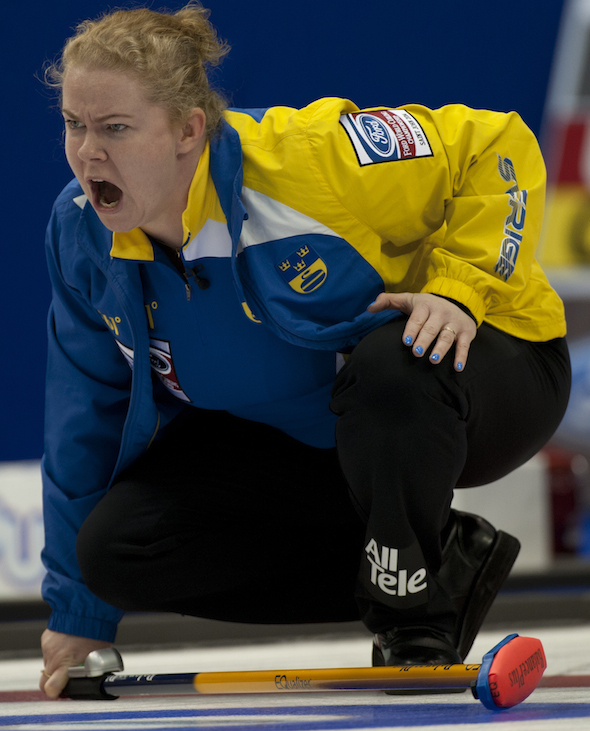 Sweden's Margaretha Sigfridsson had a brilliant opening day to start the 2014 Ford World Women's Curling Championship, presented by Booster Juice.
Margaretha Sigfridsson, fresh off winning the silver medal at the 2014 Olympic Games in Sochi, Russia, will be coming to Saint John to represent Sweden for a sixth time at the world women's curling championship, March 15-23 at Harbour Station.
Media scrum from draw 10 at the WFG Continental Cup 2014 featuring Rachel Homan, Margaretha Sigfridsson and Niklas Edin.
Media scrum from draw 5 at the 2014 WFG Continental Cup featuring Ryan Fry, David Murdoch and Margaretha Sigfridsson.
Ce sera un Camp Monde rempli d'étoiles qui se présentera sur la glace à l'Orleans Arena à Las Vegas pour la Coupe Continental World Financial Group de 2014, a-t-on annoncé aujourd'hui.
---