Posts Tagged 'Margaretha Sigfridsson'
---
Ce sera un Camp Monde rempli d'étoiles qui se présentera sur la glace à l'Orleans Arena à Las Vegas pour la Coupe Continental World Financial Group de 2014, a-t-on annoncé aujourd'hui.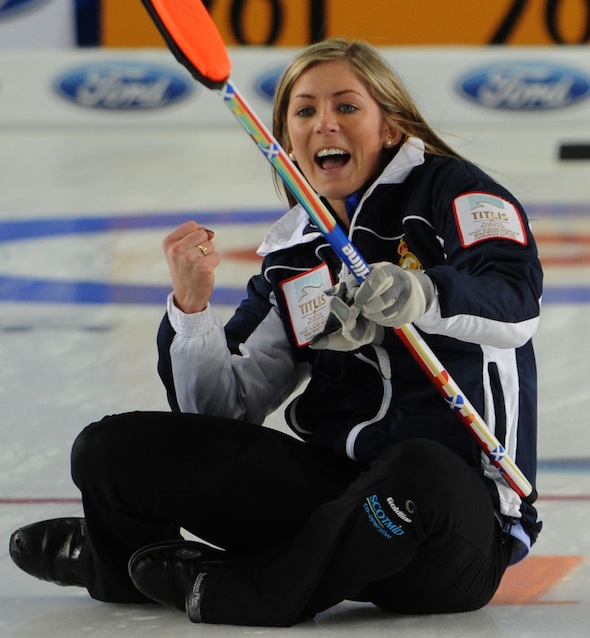 It will be a star-studded Team World entry that takes to the ice at the Orleans Arena in Las Vegas for the 2014 World Financial Group Continental Cup, it was announced today.
Au cours des deux dernières décennies de curling féminin, Anette Norberg a incontestablement été le plus grand nom du jeu suédois grâce à une paire de médailles d'or olympiques et de trois victoires aux championnats du monde à son actif.
In the past two decades of women's curling, Anette Norberg has unquestionably been the biggest name in the Swedish game with a pair of Olympic gold medals and three world championship victories to her credit.
Switzerland's 40-year-old Mirjam Ott, the most experienced skip in the 12-team field, executed a clutch tap-and-roll in the four-foot ring with the game's last shot to score two points and defeat Sweden 7-6 in Sunday's Ford World Women's Curling Championship final match.