Posts Tagged 'Mark Nichols'
---
Charleswood Curling Club, Winnipeg, MB
skip: Jeff STOUGHTON
third: Jon MEAD
second: Mark NICHOLS
lead: Reid CARRUTHERS
alternate: Garth SMITH
coach: Rob MEAKIN
The Jan. 16 media scrum from draw 2 at the WFG Continental Cup in Las Vegas featuring Cristoffer Svae, Mark Nichols, Jennifer Jones, Jeff Stoughton and Kaitlyn Lawes.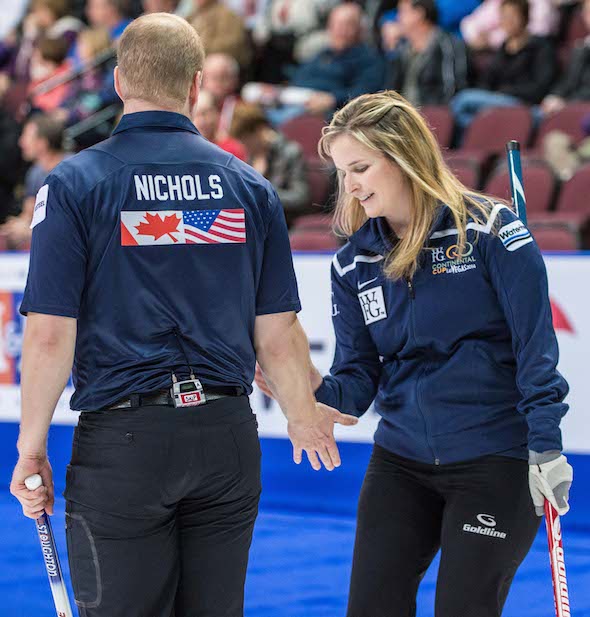 LAS VEGAS — It's all tied up going into the evening draw of the 2014 World Financial Group Continental Cup at the Orleans Arena.
N'avez-vous jamais rêvé de vous joindre à une mêlée de presse après les matchs et de poser vos propres questions aux plus grandes étoiles du curling?
Do you ever wish you could join a post-game media scrum and ask your own questions to curling's biggest stars?
---