Posts Tagged 'Mark Nichols'
---
Ask Me Anything (AMA) session with Jeff Stoughton and Mark Nichols from Wednesday, November 6, 2013.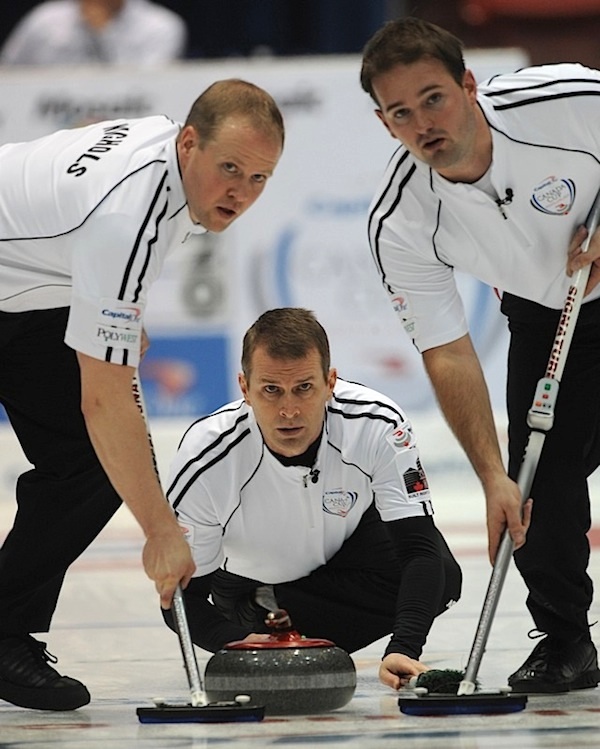 Jeff Stoughton will be making his fifth appearance at the Canadian Curling Trials, Dec. 1-8, when Winnipeg welcomes the very best teams in the country to the 2013 Tim Hortons Roar of the Rings, presented by Monsanto.
Jeff Stoughton earned a record tenth Manitoba title with a victory over Sean Grassie in the final of the men's provincial curling playdowns, Feb. 10 in Neepawa.
In a curling career that is unquestionably the envy of the majority of serious competitors in the game there are at least two championships Jeff Stoughton would still love to add to his resume.
---