Posts Tagged 'New Brunswick'
---
Men's final from the 2014 M&M Meat Shops Canadian Juniors featuring Manitoba (Braden Calvert) versus New Brunswick (René Comeau) on Saturday, January 25, 2014.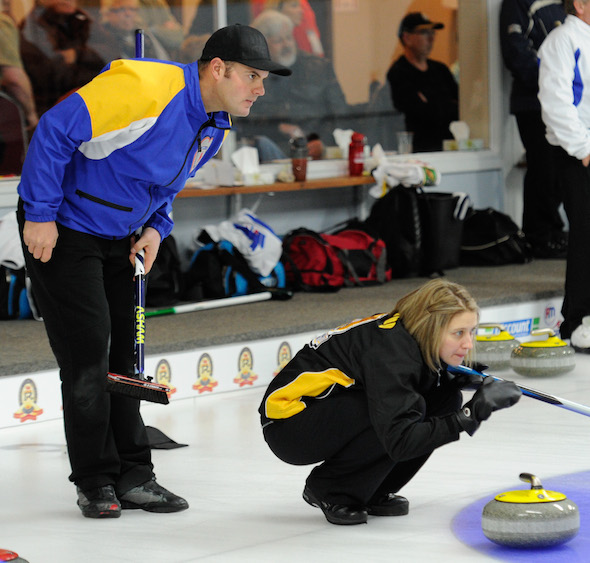 The results of Draw 15 of this year's Canadian Mixed curling championship at the Rideau Curling Club in Ottawa did little to clear up the playoff scenarios for this coming weekend.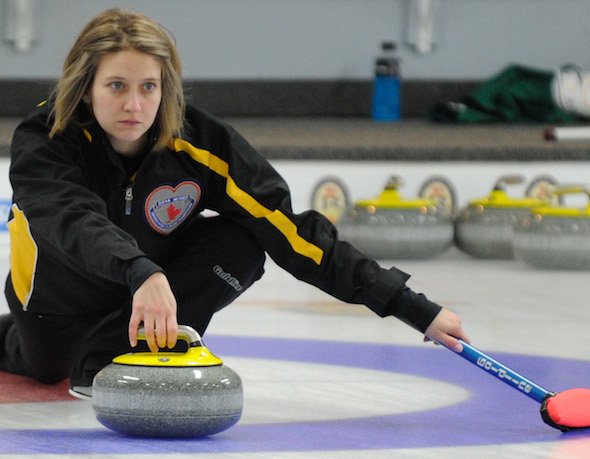 Saskatchewan and New Brunswick stayed close to the leaders of the pack — Quebec and Alberta  — at the 2014 Canadian Mixed Curling Championship at the Rideau CC in Ottawa, but defending champion Ontario was not as fortunate.
Three Canadian teams will compete for this season's final crack at an international curling championship, beginning Saturday at the Grant-Harvey Centre in Fredericton, N.B.
Wayne Tallon took a long-awaited step to the top level of the podium at a Canadian curling championship on Sunday at the Silver Fox Curling and Yacht Club in Summerside, P.E.I.
---