Posts Tagged 'Niklas Edin'
---
Media scrum from draw 10 at the WFG Continental Cup 2014 featuring Rachel Homan, Margaretha Sigfridsson and Niklas Edin.
The Jan. 17 media scrum from draw 4 at the 2014 WFG Continental Cup featuring Jill Officer, Niklas Edin and Satsuki Fujisawa.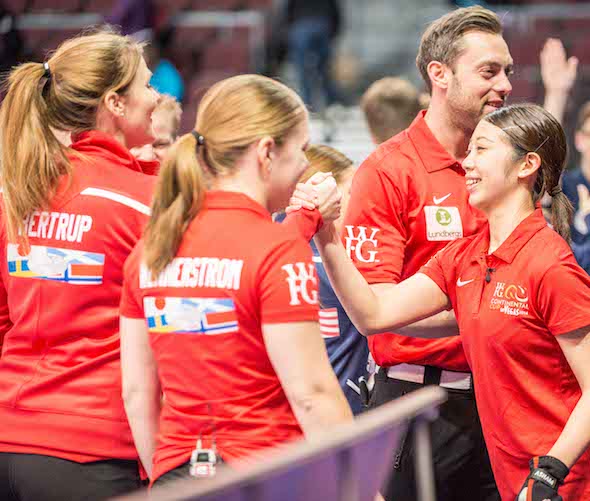 LAS VEGAS — Team World is still in the race at the 2014 World Financial Group Continental Cup at the Orleans Arena.
Brad Jacobs broke through last season for the biggest victory in his competitive curling career, with a decisive victory over Manitoba's Jeff Stoughton in the final of the 2013 Tim Hortons Brier.
Ce sera un Camp Monde rempli d'étoiles qui se présentera sur la glace à l'Orleans Arena à Las Vegas pour la Coupe Continental World Financial Group de 2014, a-t-on annoncé aujourd'hui.
---