Posts Tagged 'Nolan Thiessen'
---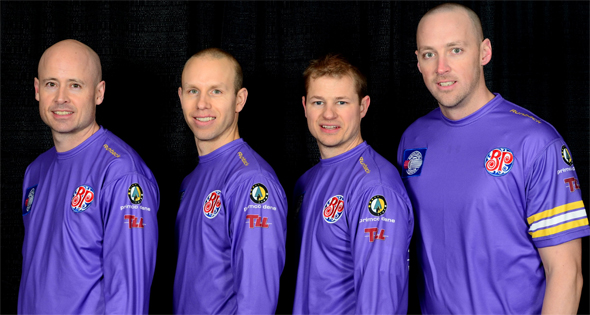 Glencoe Club, Calgary, AB
skip: Kevin Koe
third: Pat Simmons
second: Carter Rycroft
lead: Nolan Thiessen
alternate: Jamie King
coach: John Dunn
Ever wish you could join a post-game media scrum and ask your own questions to curling's biggest stars?
N'avez-vous jamais rêvé de vous joindre à une mêlée de presse après les matchs et de poser vos propres questions aux plus grandes étoiles du curling?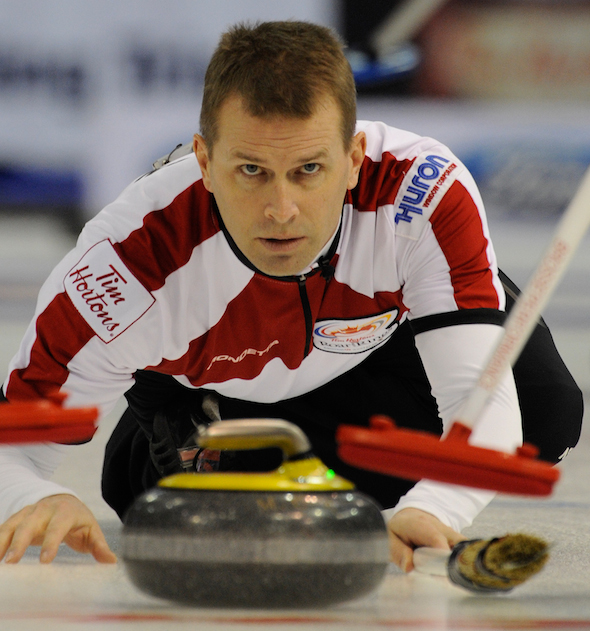 Please indulge me while I tell you something that you already know. If you are joining us on this website, then you probably are well aware of the strength of Canadian curling but humour me for a second.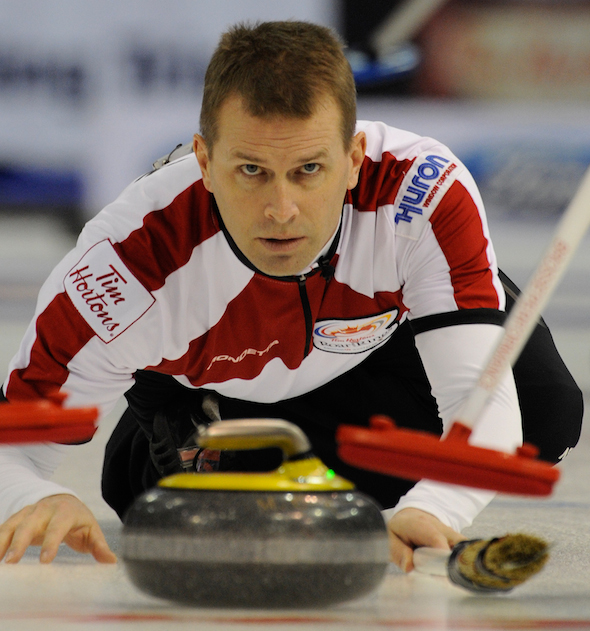 Vous me pardonnerez si je vous confie quelque chose que vous savez déjà. Si vous vous joignez à nous sur ce site Web, c'est donc que vous êtes sans doute bien au fait de la force du curling au Canada mais porter attention pour un instant.
---