Posts Tagged 'Ottawa'
---
Two Olympic gold-medallists will be in the field when the second Canadian Mixed Doubles Trials get underway on Wednesday at the Ottawa Hunt and Golf Club.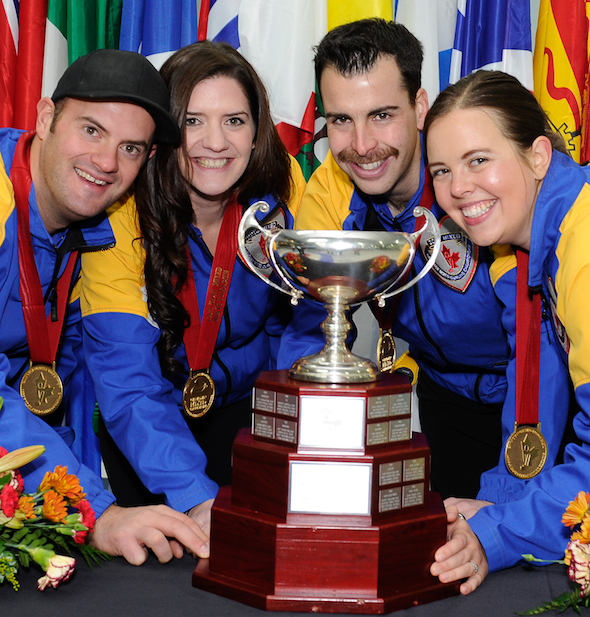 Dans le même club où, il y a plus d'une décennie, il a vécu l'un de ses moments les plus amers dans sa carrière de curling, Darren Moulding s'est racheté en toute beauté samedi après-midi .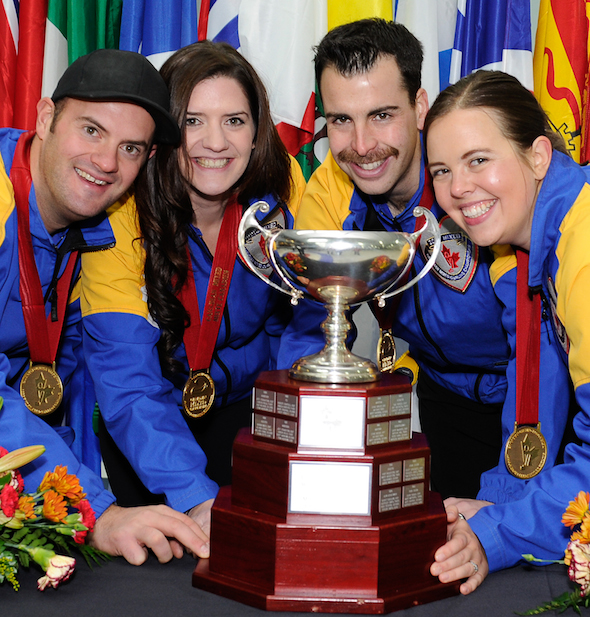 In the same club in which he suffered one of his greatest curling heartbreaks more than 10 years ago, Darren Moulding got some long-awaited redemption on Saturday afternoon.
L'Ontarien Cory Heggestad aura une opportunité de défendre son titre au championnat canadien de curling mixte 2014 au Club de curling Rideau d'Ottawa après son enlevante victoire de 6-5 contre Shaun Meachem de la Saskatchewan dans la demi-finale de vendredi soir.
Ontario's Cory Heggestad will have a chance to defend his title at the 2014 Canadian Mixed Championship at the Rideau CC in Ottawa after an exciting 6-5 win over Saskatchewan's Shaun Meachem in Friday night's semifinal.
---