Posts Tagged 'Ottawa'
---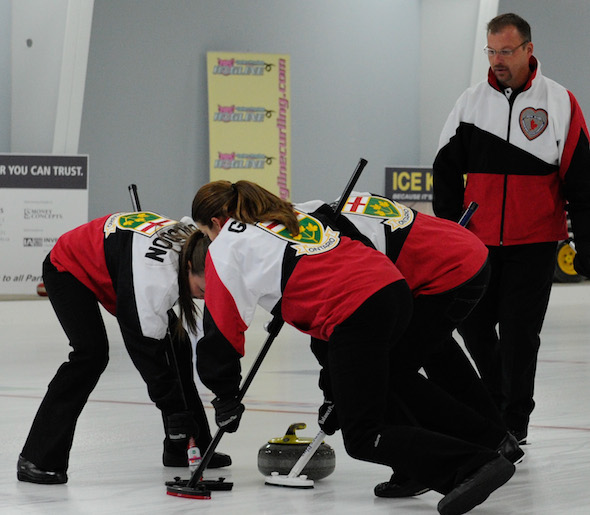 Le capitaine ontarien Cory Heggestad est bien vivant, et en quête d'un deuxième titre national consécutif au Championnat canadien 2014 de curling mixte, au Club de curling Rideau à Ottawa.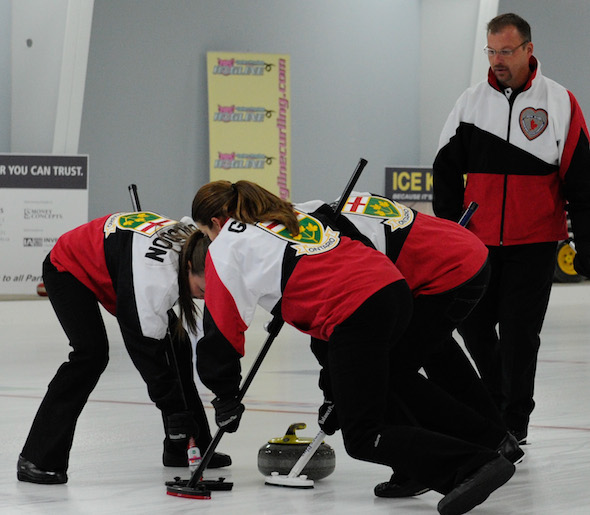 Ontario's Cory Heggestad is alive and well in pursuit of a second consecutive national title at the 2014 Canadian Mixed Championship at the Rideau CC in Ottawa.
L'Alberta et la Saskatchewan se sont payées une place aux éliminatoires alors que le Nouveau-Brunswick et l'Ontario s'affronteront dans un bris d'égalité pour décider la troisième et dernière place aux finales du Championnat canadien de curling mixte 2014 au Club de curling Rideau à Ottawa.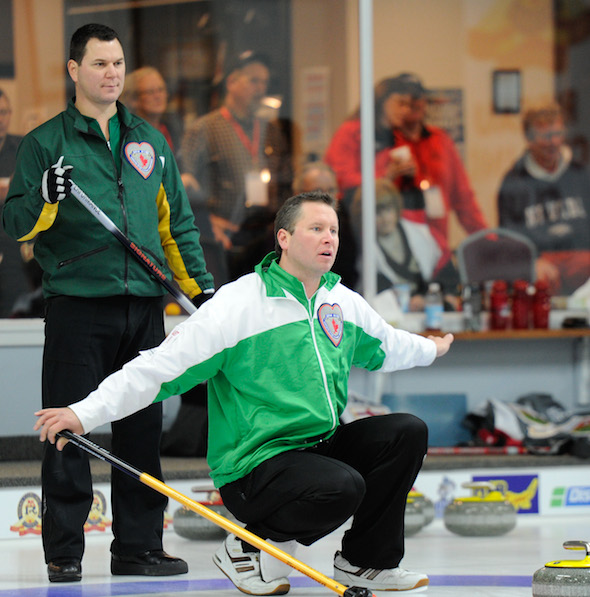 Alberta and Saskatchewan have nailed down playoff berths, while New Brunswick and Ontario will fight it out in a tiebreaker for the third and final playoff berth at the 2014 Canadian Mixed Curling Championship at the Rideau Curling Club in Ottawa.
The Ottawa Hunt and Golf Club will play host to the second edition of the Canadian Mixed Doubles Curling Trials, it was announced today by the Canadian Curling Association (CCA).
---