Posts Tagged 'Rachel Homan'
---
Just how challenging is it to be the father of not one, not two, but three high-performance curlers? Ask Doug Kreviazuk of Ottawa, whose daughters Alison, Lynn and Cheryl have been competing together – and against each other – since Little Rocks.
Être père d'une athlète de haut niveau, c'est déjà intéressant, mais imaginez-vous le scénario d'avoir trois filles qui concourent au niveau d'élite! Posez cette question à Doug Kreviazuk, d'Ottawa, dont les filles Alison, Lynn et Cheryl curlent ensemble et en adversaires depuis le stade de Little Rocks.
L'équipe suisse de Binia Feltscher a prolongé la disette de médailles d'or du Canada, dimanche soir au championnat mondial Ford de curling féminin.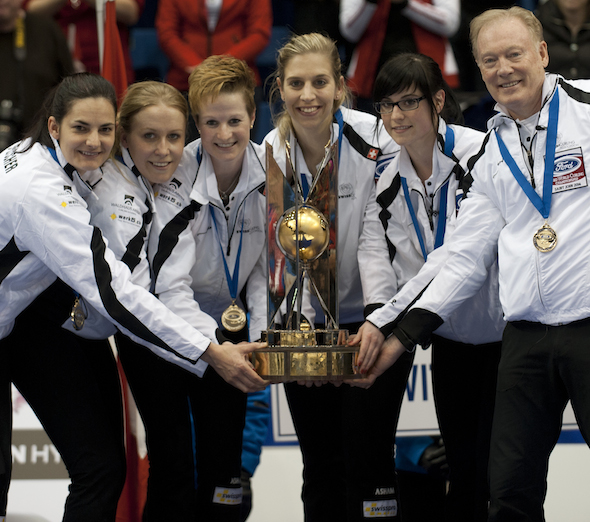 Binia Feltscher's Swiss team extended Team Canada's gold-medal dry spell on Sunday night at the Ford World Women's Curling Championship.
We interview Rachel Homan, Alison Kreviazuk, and Binia Feltscher after their Gold medal game at the 2014 Ford World Women's Curling Championship.
---