Posts Tagged 'Rachel Homan'
---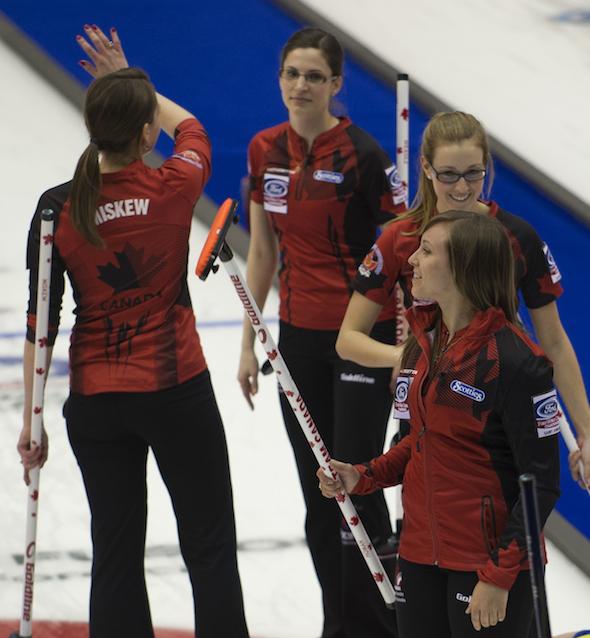 It's been six years since a Canadian team has won a gold medal at the Ford World Women's Curling Championship, presented by Booster Juice.
Nous ne savons pas où elles se classeront parmi les quatre premières équipes, ni qui elles auront pour adversaire.
We interview Irene Schori, Lisa Weagle and Rachel Homan after their games in draw 16 at the 2014 Ford World Women's Curling Championship.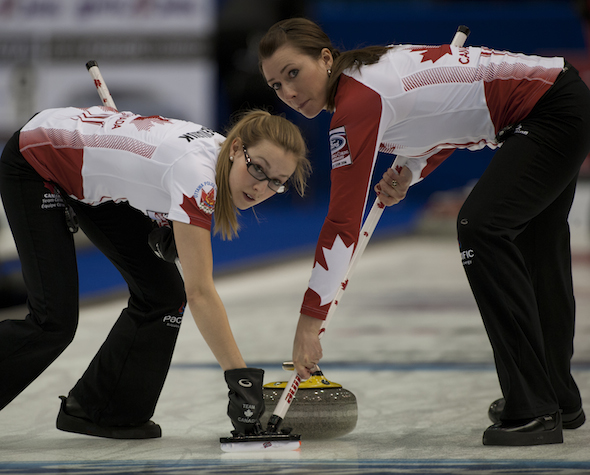 We don't know where they'll finish in the top four, and we don't know whom they'll be playing.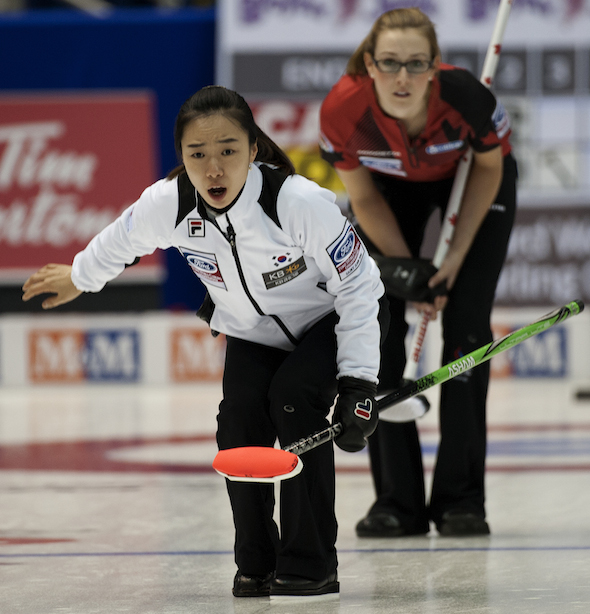 Une soirée avec les amis et la famille, une sortie dans le Patch à écouter Signal Hill — que de meilleure façon pour célébrer deux victoires canadiennes mercredi au Championnat mondial Ford 2014 de curling féminin, présenté par Booster Juice.
---