Posts Tagged 'Rachel Homan'
---
Come December, Rachel Homan could very well be leading the youngest team in the field into Winnipeg's MTS Centre for the 2013 Tim Hortons Roar of the Rings, presented by Monsanto, when the top shooters in Canadian curling compete for a trip to Sochi, Russia for the 2014 Olympics.
Au mois de décembre, il se peut que Rachel Homan dirige la plus jeune de toutes les équipes au Centre MTS de Winnipeg, aux Essais de curling 2013 Tim Hortons Roar of the Rings, présentés par Monsanto, où les meilleurs joueurs du pays contesteront le droit de représenter le Canada aux Jeux Olympiques d'hiver 2014 à Sotchi, Russie.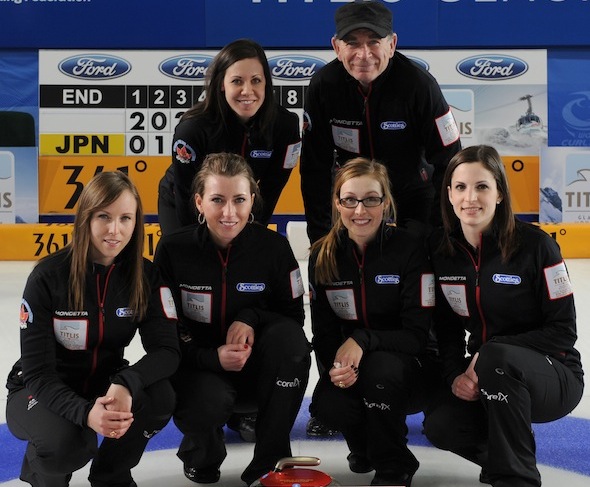 Il n'y a jamais eu un moment où Earle Morris n'a pas aimé le curling. En fait, il n'avait vraiment pas eu le choix en grandissant.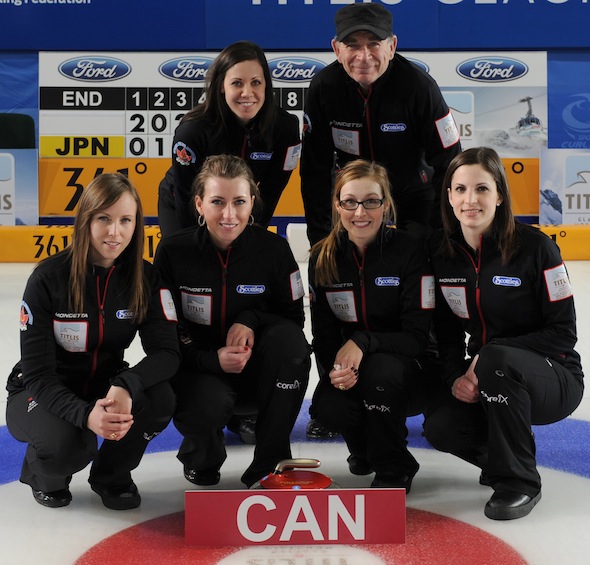 There's never been a time where Earle Morris didn't love the sport of curling. In fact, he didn't really have a choice while growing up.
Canada's Rachel Homan will play for the bronze medal at the 2013 Titlis Glacier Mountain World Women's Curling Championship, presented by Fort Motor Company of Canada.
---