Posts Tagged 'Rick Lang'
---
Par Rick Lang (entraîneur national de l'équipe canadienne masculine) — Le match d'aujourd'hui contre la Grande-Bretagne possédait un petit peu de tout, et je suis vraiment fier des gars qui ont fait preuve de beaucoup de ténacité pour en sortir avec la victoire.
By Rick Lang (Team Canada national men's coach) — Today's game against Great Britain had a little bit of everything, but I was really proud of the guys to hang in there for the win.
Deux des visages les plus familiers du curling au Canada et aux États-Unis seront à la barre du Camp Amérique du Nord pour la Coupe Continental WFG de 2014, a-t-on annoncé aujourd'hui.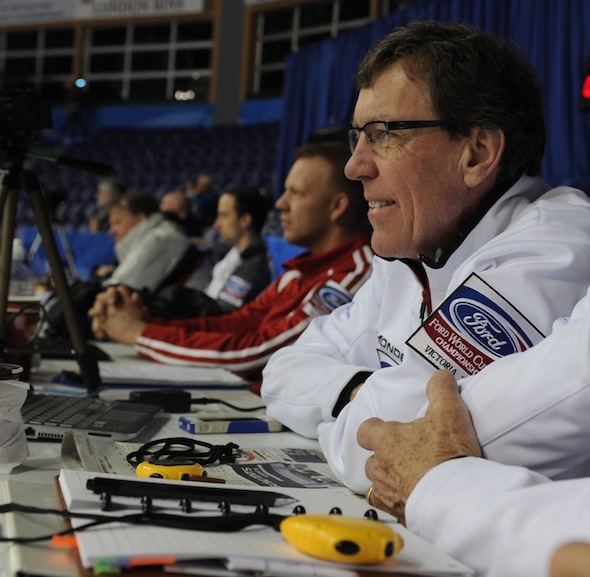 "Wow, there were a million rocks in play!" said Team Canada fifth player Scott Howard after a 10-6 win over Sweden for Team Canada at the 2012 World Men's Curling Championship in Basel, Switzerland, Wednesday afternoon.