Posts Tagged 'Rob Fowler'
---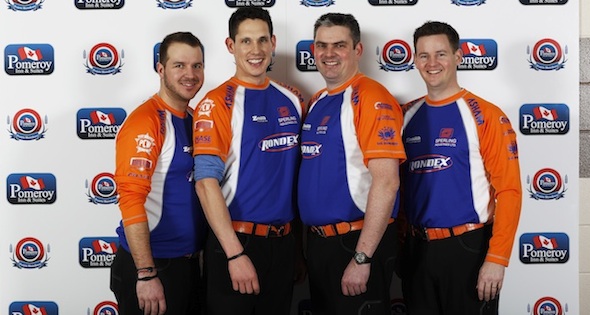 It's only a two-hour drive from Brandon to Winnipeg's MTS Centre. But Rob Fowler's hopes of being on the ice this December at the Canadian Curling Trials involves a significant detour… all the way to Kitchener for the 2013 Capital One Road to the Roar, presented by Monsanto.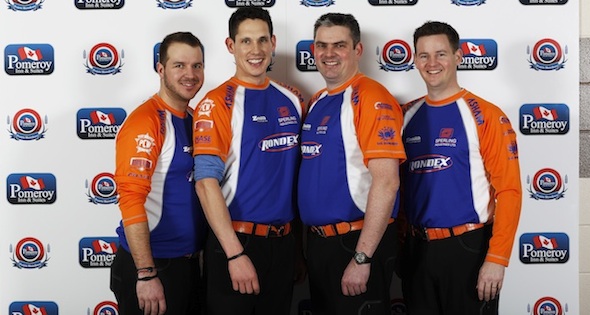 C'est seulement un trajet de deux heures en automobile de Brandon au MTS Centre de Winnipeg. Mais les espoirs de Rob Fowler d'être sur la glace aux Essais canadiens de curling en décembre impliquent un détour important jusqu'à Kitchener pour le Capital One Road to the Roar de 2013, présenté par Monsanto.
The 2013 Tim Hortons Brier is in the sights of competitive curlers across the country.  And Canada's top teams are getting ready to take their shot at a trip to Edmonton's Rexall Place, March 2-10, to compete in the Canadian Men's Curling Championship.
How familiar is this face in the Tim Hortons Brier final? Almost as familiar as the Tim Hortons logo in the curling arena, that's how. The coffee and doughnut outfit became the Brier sponsor eight years ago.
Click here to watch.
Glenn Howard and Rob Fowler chat with media following Page Playoff 1 vs 2 of the 2012 Tim Hortons Brier.
---