Posts Tagged 'Ryan Fry'
---
Ask Me Anything (AMA) with Ryan Fry from Thursday, December 19, 2013.
The Dec. 8 media scrum from the men's final at the Tim Hortons Roar of the Rings featuring John Morris, Ryan Fry and Brad Jacobs.
Brad Jacobs broke through last season for the biggest victory in his competitive curling career, with a decisive victory over Manitoba's Jeff Stoughton in the final of the 2013 Tim Hortons Brier.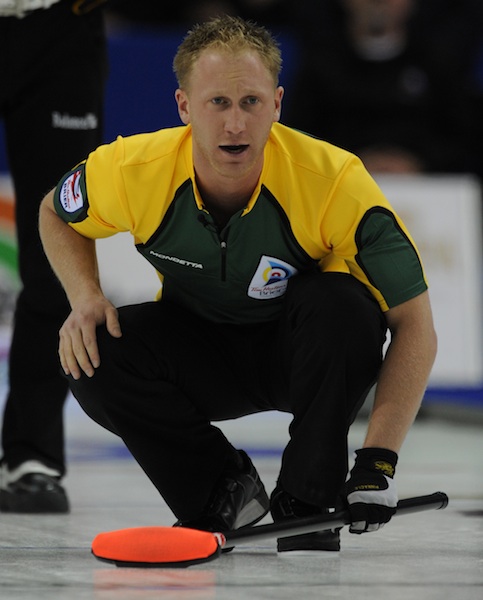 Brad Jacobs ended a 28-year drought for Northern Ontario at the Canadian men's curling championship with his team's decisive victory at last season's Tim Hortons Brier.
Quoique l'Alberta central soit sous le coup d'une vague de chaleur, la glace est prête au club de curling Leduc, et plus de 200 jeunes ont hâte de jouer au curling!
---