Posts Tagged 'Scott Howard'
---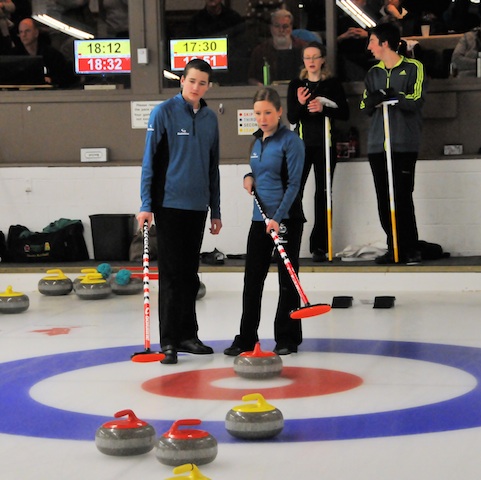 Day Two of exciting play at the 2014 Canadian Mixed Doubles Curling Trials is close to completion, with all 32 teams having finished two games, and some three, of their seven games in round-robin play within their pool.
The action on the curling ice may be wrapping up for another season, but many curling facilities still maintain a presence all year long – online. A perfect example is Northern Ontario's North Bay Granite Club, which has a thriving website and social media platform to keep curlers engaged in club activities throughout the season and beyond.
When John Epping steps on the ice in Moose Jaw for the 2012 Capital One Canada Cup, he's hoping to start off the new curling season the same way he finished the last one – with a victory celebration.
"Wow, there were a million rocks in play!" said Team Canada fifth player Scott Howard after a 10-6 win over Sweden for Team Canada at the 2012 World Men's Curling Championship in Basel, Switzerland, Wednesday afternoon.