Posts Tagged 'Sotchi'
---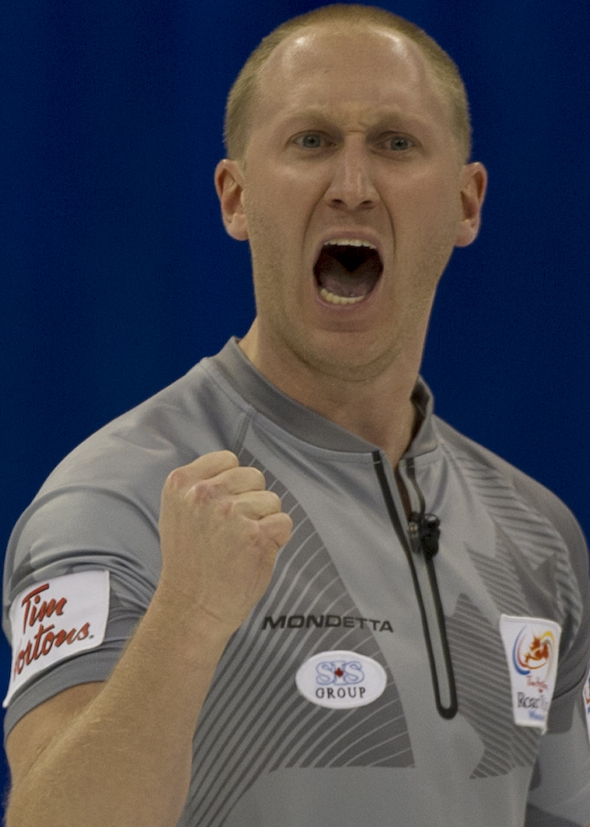 Les vainqueurs au Tim Hortons Brier ciblent maintenant les Jeux Olympiques.
Brad Jacobs et son équipe de Sault Ste. Marie, Ont., ont gagné le droit de représenter le Canada aux Jeux Olympiques de 2014 à Sotchi, Russie, en vertu d'une victoire 7-4 sur John Morris, dimanche après-midi aux Essais canadiens de curling Tim Hortons Roar of the Rings, présentés par Monsanto, dans le Centre MTS à Winnipeg.
Ce sera une équipe habituée au combat qui a été mise en nomination pour jouer pour une troisième médaille d'or consécutive en curling en fauteuil roulant pour le Canada aux Jeux paralympiques d'hiver de 2014, du 7 au 16 mars, à Sotchi, en Russie. C'est ce qui a été annoncé, aujourd'hui, par l'Association canadienne de curling et le Comité paralympique canadien.
Les champions nouvellement couronnés au championnat canadien de curling junior se rendront sur la scène mondiale cette semaine au centre de Curling Ice Cube à Sotchi, en Russie.
OTTAWA — L'Association canadienne de curling (ACC) sera l'un des bénéficiaires d'un investissement de 31 millions $ du gouvernement fédéral dans les sports d'hiver menant aux Jeux olympiques et aux Jeux paralympiques d'hiver de 2014 à Sotchi, en Russie.