Posts Tagged 'Thunder Bay'
---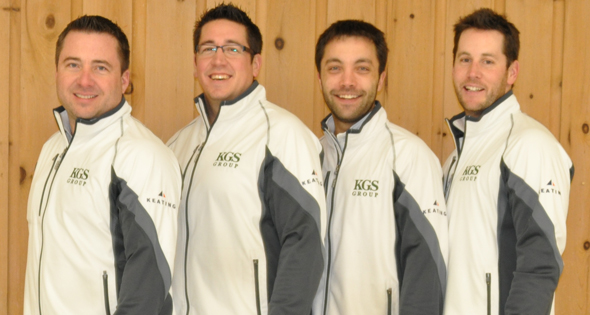 Fort William Curling Club, Thunder Bay, ON
skip: Jeff Currie
third: Mike McCarville
second: Colin Koivula
lead: Jamie Childs
alternate: Joe Scharf
By Rob Neff and Sarah Mendek…A Battle of the Titans! The afternoon 1 vs 2 Page Playoff featured Bruno Yizek's Alberta foursome and Darwin Bender's Team Saskatchewan.  Alberta (8-1 round robin record) has been the class of the field all week.  Saskatchewan (7-2) was almost as good.  Both teams boast talent and experience and this matchup lived up to its billing.
(By Rob Neff and Sarah Mendek)…..Competition is really heating up at the Canadian Wheelchair Curling Championships as page playoff action begins.  The 3-4 game pitted Mark Ideson's Team Ontario against Benoit Lessard's Team Quebec, with the winner moving on to Sunday's semi-final. 
(By Rob Neff and Sarah Mendek)…… The round robin portion of the 2012 Canadian Wheelchair Curling Championship in Thunder Bay, ON at the Fort William Curling Club has concluded with five teams earning the right to move on to the playoffs.
(By Rob Neff and Sarah Mendek)….Gerry Austgarden's British Columbia's team, out of the Nanaimo Curling Club, needs a strong finish if it hopes to claim a spot in the playoffs. 
---