Posts Tagged 'Tim Hortons Brier'
---
L'Association canadienne de curling a annoncé aujourd'hui que l'élite des curleurs canadiens profitera d'une opportunité tout à fait spéciale la saison prochaine.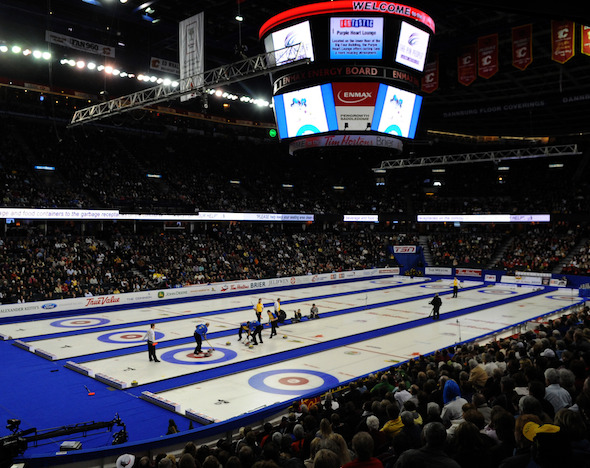 Canada's top men's curlers will be presented with a unique opportunity next season, it was announced today by the Canadian Curling Association.
Kevin Martin comes in to the 2013 Tim Hortons Roar of the Rings, presented by Monsanto, Dec. 1-8 in Winnipeg's MTS Centre, with the well-deserved reputation as one of the most accomplished competitors in the long history of Canadian curling.
A true legend of Canadian curling has received one of our country's highest sporting honours.
Interviews during the Gold Medal media scrum from the Tim Hortons Brier – The Canadian Men's Curling Championship. Featuring 
Brad Jacobs and Jeff Stoughton.
---