Posts Tagged 'TSN'
---
(Courtesy, TSN) — TSN's coverage of the Team Canada's performance at the Ford World Women's Curling Championship, presented by Booster Juice, swept Canadian fans away.
Ron Burgundy makes his way up to the TSN Commentator Booth to take his place beside Vic, Russ and Linda.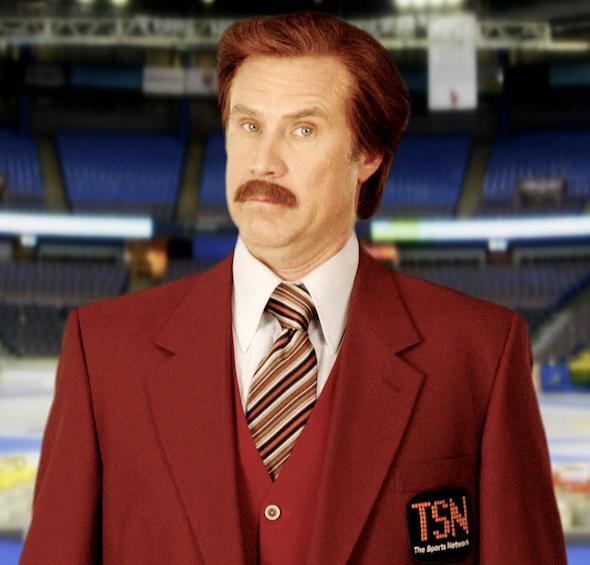 Stay classy Winnipeg!  TSN et l'Association canadienne de curling ont confirmé aujourd'hui que le nouveau commentateur sportif chez TSN, un dénommé Ron Burgundy, fera son début sur les ondes canadiennes dans le cadre de la première journée de compétition des Essais canadiens de curling 2013 Tim Hortons Roar of the Rings, présentés par Monsanto, dimanche le 1er décembre, à compter de 14h00 HAE.
Stay classy Winnipeg! TSN and the Canadian Curling Association confirmed today that new TSN sportscaster Ron Burgundy will make his Canadian broadcasting debut during the opening day of the Tim Hortons Roar of the Rings, presented by Monsanto, on Sunday, Dec. 1, beginning at 2 p.m. ET.
(Source: TSN)
With the final audience data of the season now in, the numbers show that curling is one of the most-watched sports properties on Canadian television. Overall, more than 13.7 million Canadians, or close to half the population, have tuned in to watch some of TSN's extensive curling coverage this season.
---