Posts Tagged 'WFG Continental Cup'
---
John Shuster fait partie d'un petit groupe d'athlètes distingués qui ont gagné une médaille olympique pour les États-Unis dans le sport de curling. Effectivement, la seule occasion où cet exploit s'est réalisé a été aux Jeux Olympiques de 2006, quand Shuster lançait les pierres de premier pour l'équipe de Pete Fenson qui en est sortie de Torino, Italie, avec la médaille de bronze.
Jennifer Jones, one of the most accomplished competitors in the history of Canadian women's curling, achieved the ultimate dream with a decisive win in the championship final of the 2013 Tim Hortons Roar of the Rings Canadian Curling Trials in her hometown of Winnipeg.
The Canadian Curling Association will take over sole operation and decision-making for future editions of the World Financial Group Continental Cup, it was announced today.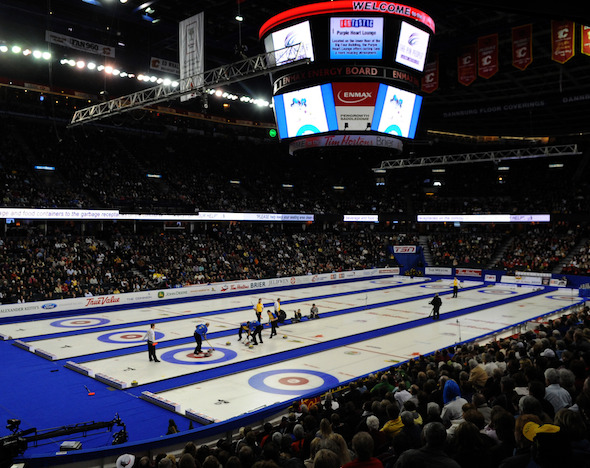 Canada's top men's curlers will be presented with a unique opportunity next season, it was announced today by the Canadian Curling Association.
---