Welcome to Regina
Regina is a shining city rising from a flat prairie landscape. From the inspirational and historic little quirks that give it its charm, Regina will capture your heart and provide every reason to return again and again. To learn more about the 2018 Tim Hortons Brier host city, visit www.tourismregina.com/
Hotel Bus Shuttles
Four hotel bus routes will operate for the 2018 Tim Hortons Brier. The routes will focus on the hotels that are members of the Regina Hotel Association, however fans staying in other properties can take advantage of the bus shuttles. In some cases a short walk may be required to reach the assigned pick up points.
Route #1 and #2 – Regina East Hotels
Best Western Plus, Eastgate Inn & Suites, Days Inn, Home Suites, Comfort Inn & Country Inn & Suites, Super 8, Sandman Hotel & Suites, Chateau Regina, Best Western Seven Oaks
Route #3 – Downtown Hotels
Delta Regina, Hotel Saskatchewan, Wingate Hotel, Holiday Inn Express, Ramada Hotel, Quality Inn Hotel, Doubletree by Hilton
Route #4 – South Hotels
Days Inn Airport West, Home Inn and Suites West, Travelodge, Executive Royal Hotel Fairfield Inn & Suites
This is a user pay shuttle bus. A full event pass is available for $59. Daily passes are available for $15.
NEW
There will be a second round of departures following the last draw of the evening at midnight for Thursday, Friday and Saturday. Pick up points remain the same.
Where to Stay
Experience quality service with a warm, welcoming atmosphere at any one of our many accommodation choices.
The Venue
Located in the heart of Regina, Brandt Centre is home to the WHL Regina Pats. This multi-purpose arena with executive skyboxes and full-service concessions regularly hosts large sporting events, concerts, championship curling, award shows, conventions and trade shows. www.evrazplace.com/facilities/brandt-centre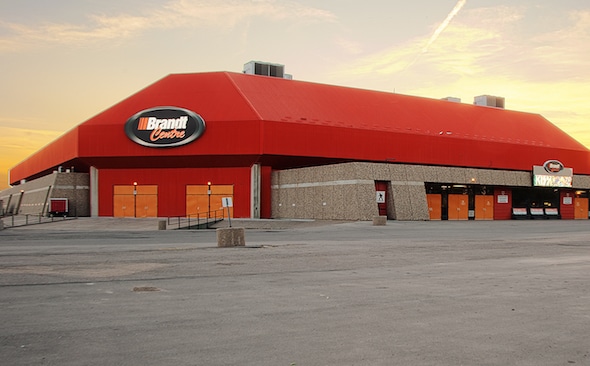 50.4503742
-104.6376246
March 3-11, 2018
Regina, Sask.
#127abf