North Bay to host 2015 Canadian Mixed
The 2015 Canadian Mixed Curling Championship will be hosted by the North Bay Granite Club in North Bay, Ont., it was announced today by the Canadian Curling Association (CCA).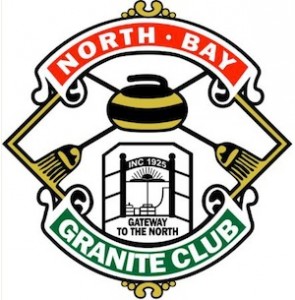 "The Northern Ontario Curling Association has a longstanding tradition of hosting the Canadian Mixed Championship," said NOCA president Stephen Chenier. "The North Bay Granite Club will do a superb job with this event, and we look forward to welcoming Canada's top mixed curling teams to Northern Ontario." Thunder Bay has hosted the Canadian mixed on three occasions (1966, won by Manitoba's Ernie Boushy; 1972, won by B.C.'s Trev Fisher); 1991, won by Manitoba's Stoughton). Timmins hosted in 1982 (won by B.C.'s Glen Pierce) and 2004 (won by Alberta's Shannon Kleibrink), while Sudbury played host to the 2012 championship (won by Saskatchewan's Jason Ackerman). "This is going to be an exciting way to showcase both mixed curling and the North Bay Granite Club," said host committee co-chair Dave Bennett. "Our club as a dedicated group of volunteers ready to make this one of the best Canadian Mixed Championships that has ever been staged." Ontario's Cory Heggestad captured the 2013 Canadian Mixed Championship last November in Montreal. The 2014 Canadian Mixed is scheduled for Nov. 14-23, 2013, at the Rideau Curling Club in Ottawa.
The traditional four-player team championship will be staged Nov. 8-15, 2014, with the pre-qualifier to take place Nov. 6 and 7 at the Granite Club. It will be the eighth time the Northern Ontario Curling Association (NOCA) has played host to the Canadian Mixed Championship, and the second time the event has been played in North Bay. In 1988, an up-and-coming skip from Manitoba named Jeff Stoughton won his first national championship