Setting the tone!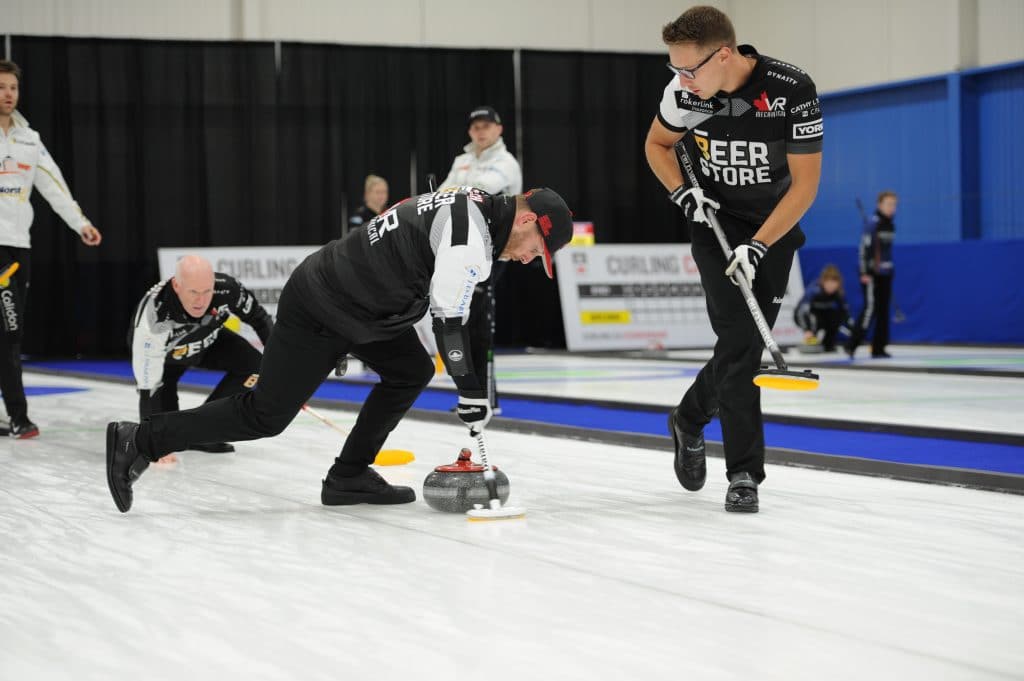 Team Glenn Howard opens Trials Direct Entry Event with strong performance
With a direct berth to the Tim Hortons Olympic Curling Trials at stake, there's no room for rust; and as the opening draw of the Men's Trials Direct Entry event took place on Wednesday evening, none of the four teams in action looked like they're in anything less than mid-season form.
On sheet B, Glenn Howard (1-0; Penetanguishene, Ont.) and Matt Dunstone (0-1; Regina) treated online fans to a tightly contested match where Howard took the win by a score of 9-5 thanks to efficient hammer management and a clutch steal of one in the sixth end. Dunstone needed at least a score of two in the 10th but missed a difficult in-off to force extras.
Sheet C saw Mike McEwen (1-0; Winnipeg) defeating Colton Flasch (0-1; Saskatoon, Sask.) by a score of 5-3.
Action will resume Thursday morning at 8 a.m. (all times Eastern) as the Canadian Trials and Pre-Trials Direct Entry events continue from the RA Centre in Ottawa. Additional draws will follow at noon, 4 p.m. and 8 p.m.
Live scoring and standings for the events are available here.
Live streaming for all draws is available on Curling Canada's YouTube page.
This story will be published in French as soon as possible here.