Rising the Ranks!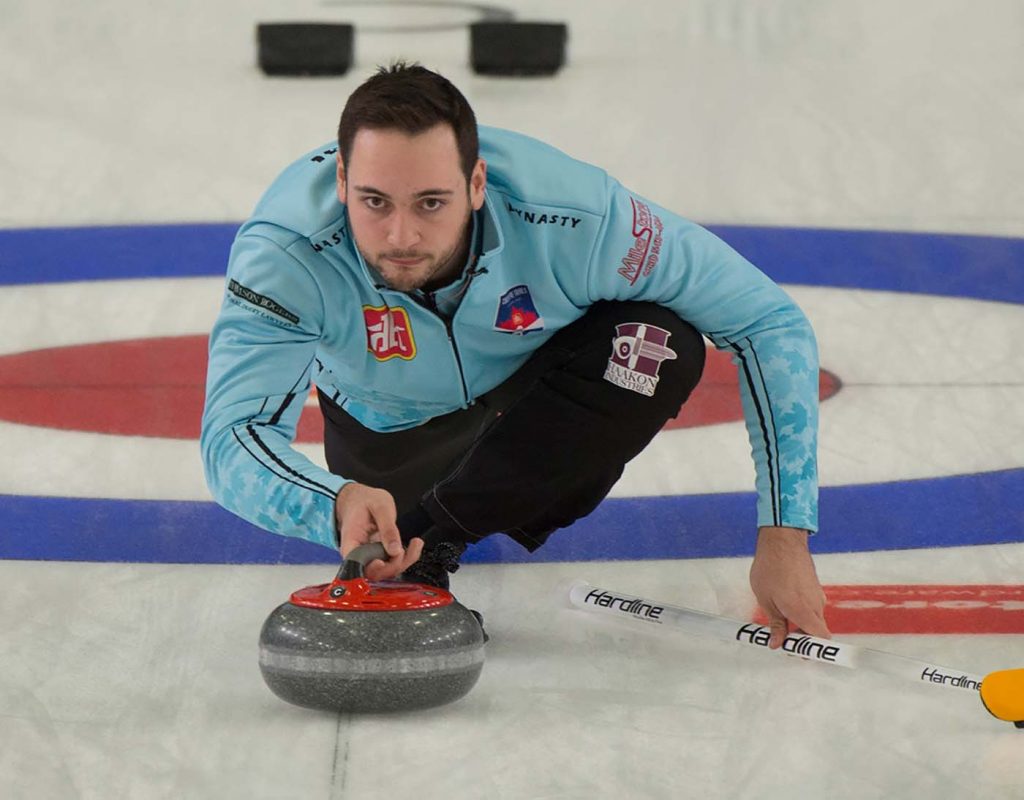 Horgan ready to take next step in men's career at Home Hardware Curling Pre-Trials
Tanner Horgan is ready to make his mark on the men's game of curling, and he has a more than capable team ready to rumble at the 2021 Home Hardware Curling Pre-Trials.
Horgan, the younger brother of Tracy Fleury, made a name for himself in the junior ranks. He repped Northern Ontario six times and is among the winningest skips in junior men's history with 40 to his name. And now, two years removed from his last juniors appearance, Horgan has found himself leading a Tim Hortons Brier-worthy team at Queens Emera Place in Liverpool, N.S. Now he's in search of one of the final two spots available to him at the 2021 Tim Hortons Canadian Curling Trials, presented by AGI.
Horgan joined vice-skip Jonathan Beuk, second Wes Forget and lead Scott Chadwick to curl out of the Cataraqui Golf and Country Club in Kingston, Ont. The latter three are most recently known for representing Ontario at the 2019 Tim Hortons Brier with Scott McDonald as skip. Horgan has taken over the team's reins, welcomed brother Jacob Horgan into the fold as the alternate and recruited Sean Turriff to coach the squad. The results so far? Good. Very good.
On Monday evening, Team Horgan (1-0) put together a convincing victory against Team Jeremy Harty (0-1; Calgary). Leading 2-0 in the fourth end, Horgan forced Team Harty fourth Kyler Kleibrink into a tough runback shot against three. The raised rock missed the pile, and Horgan took a 5-0 lead heading into the fifth-end break. Team Harty scored a single in the sixth end but could never maintain momentum for the rest of the game. The teams exchanged a few more single-point scores before Team Harty shook hands in the ninth end with the final score of 7-2.
In the other men's game on the ice, Team Jason Gunnlaugson (Morris, Man.) jumped to an early lead with a score of three in the second against Team Pat Simmons of Winnipeg Beach, Man., and did not relent, eventually winning 7-4. Gunnlaugson improves to 1-0 while Simmons opens the event 0-1.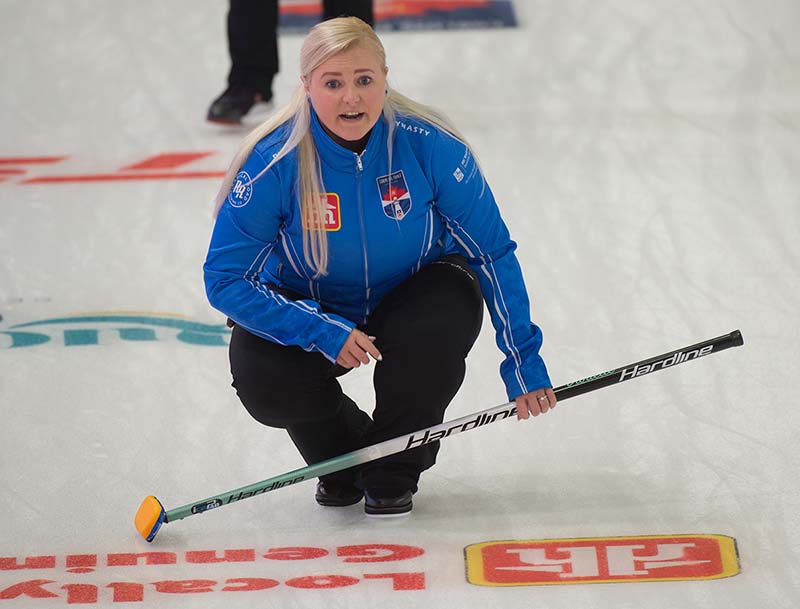 On the women's side Team Danielle Inglis (1-0; Mississauga, Ont.) capitalized on a score of three in the second end and stole two in the eighth to defeat Team Darcy Robertson (0-1; Winnipeg) by 9-3. Team Jacqueline Harrison (1-0; Dundas, Ont.) opened with a 7-3 victory against Team Penny Barker (0-1; Moose Jaw, Sask.). Harrison bolstered her team to success with a couple of deuces scored and a steal of one point in the ninth end while limiting Barker to no multi-point scores.
The 2021 Home Hardware Pre-Trials will continue Tuesday with draws at 8 a.m., Noon, 4 p.m. and 8 p.m. (all times Atlantic).
Live scoring, standings and statistics for the 2021 Home Hardware Pre-Trials are available at www.curling.ca/scoreboard/
Round-robin games are being streamed on Curling Canada's YouTube channel, while TSN/RDS2 will cover the closing weekend. CLICK HERE for the broadcast schedule.
This story will be available in French as soon as possible at www.curling.ca/2021pretrials/nouvelles/?lang=fr