Underway in Canmore!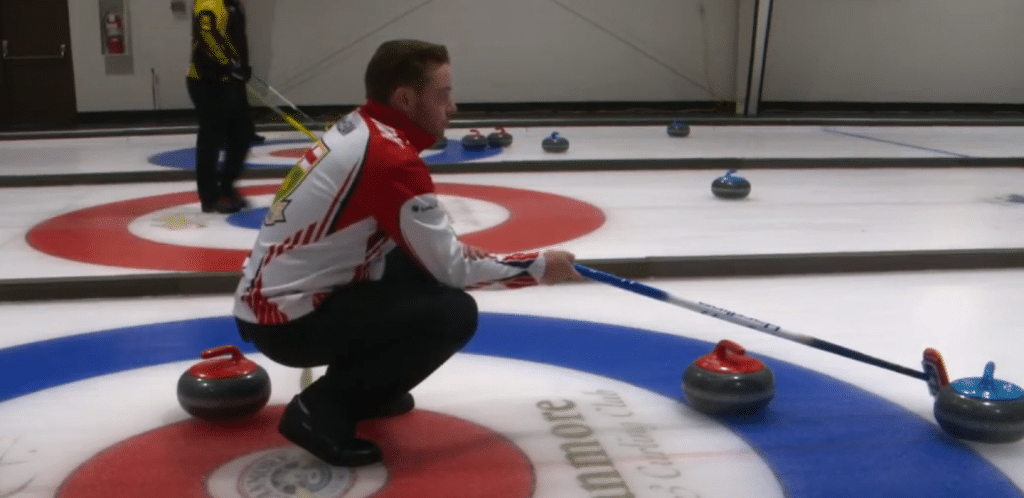 Opening day at 2021 Canadian Mixed Curling Championship has teams chasing championship aspirations
Fourteen teams representing every corner of Canada have congregated at the Canmore Golf & Curling Club in Alberta's Bow Valley to compete for the 2021 Canadian Mixed Curling Championship title.
At stake for the winner is the right to wear the maple leaf and represent Canada at the 2022 World Mixed Curling Championship, Oct. 15-22 in Aberdeen, Scotland.
While many teams have their sights set on claiming a national title, draw 1 featured two heavy favourites streamed live on Curling Canada's YouTube page in the likes Jamie Koe (1-0; Yellowknife) of the Northwest Territories and Québec's Jean-Michel Ménard (0-1; Etchemin/Des Collines).
Both teams expect to be in the playoff picture at the end of the week, but control with the hammer and restricting Québec's ability to score multiple points with last rock advantage would lead to an 8-3 victory in favour of the Northwest Territories.
The draw 2 feature matchup, also streamed on Curling Canada's YouTube page, had Ontario's Mike McLean (1-0; Ottawa) square off versus the Yukon's Terry Miller (0-1; Whitehorse). Ontario erupted to an early 9-1 lead after four ends thanks to a big score of five in the fourth. They would then cruise to a 10-2 victory with Yukon conceding after six ends.
In other opening day action, draw 1 saw Northern Ontario's Trevor Bonot (1-0; Thunder Bay) defeat Alberta's Craig MacAlpine (0-1; Edmonton) by a score of 11-5 while Nova Scotia's Craig Burgess (1-0; Truro) downed Nunavut's Peter Van Strien (0-1; Iqaluit) 13-2. Draw 2 saw Saskatchewan's Dean Grindheim (1-0; North Battleford) open their campaign with win over Prince Edward Island's Jamie Newson by a score of 11-2 and New Brunswick's James Grattan (1-0; Fredericton) bested Newfoundland and Labrador's Keith Ryan (0-1; Labrador City) 6-5.
The 2021 Canadian Mixed Championship will continue on Monday with draws at 9:00 a.m., 12:30 p.m., 4:00 p.m. and 7:30 p.m. (all times Mountain).
Live scoring, standings and statistics for the 2021 Canadian Mixed are available at www.curling.ca/scoreboard/
Round-robin and playoff games are being streamed on Curling Canada's YouTube channel. CLICK HERE for the broadcast schedule.
This story will be available in French as soon as possible at www.curling.ca/2021mixed/nouvelles/?lang=fr