No. 1 with a bullet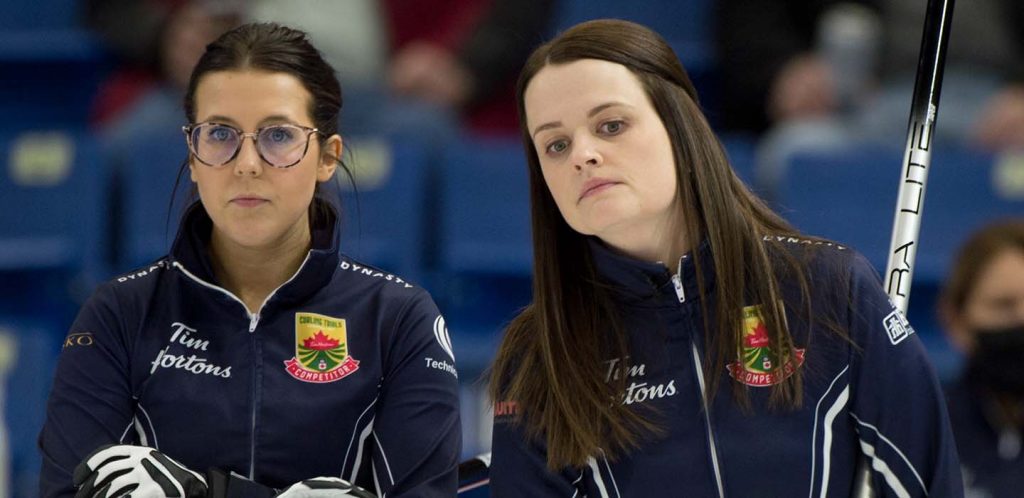 Team Fleury clinches bye to final in Tim Hortons Trials
There's a reason Team Tracy Fleury is the No. 1-ranked women's curling team in the world, and it was spelled out in huge, capital letters this week at the 2021 Tim Hortons Curling Trials, presented by AGI, in Saskatoon.
THESE WOMEN ARE GOOD.
The nine-team women's bracket was loaded with the creme de la creme of women's curling in the country, but Manitoba's Team Fleury treated the competition like its own personal piggy bank, turning it upside down and shaking out the wins, one by one.
Another one fell out Thursday night at SaskTel Centre, a 10-3 thumping of Team Casey Scheidegger (3-4; Lethbridge, Alta.), and with it came a direct berth into Sunday's final. The win clinched first place for Team Fleury which heads into Friday's final draw with a perfect 7-0 record and a two-game pull on its closest rival. Team Fleury cannot be caught.
The top three teams make the weekend playoffs. Fleury, who closes out against Winnipeg's Team Jennifer Jones, will have to see how the final two playoff spots shake out among those still in the hunt.
It wasn't a fair fight. Fleury's East St. Paul Curling Club team — including vice-skip Selena Njegovan, second Liz Fyfe, lead Kristin MacCuish, alternate Chelsea Carey and coach Sherry Middaugh — jumped out to an early 8-0 lead and then put it on cruise control.
"We came out strong at the beginning of the game," Fleury said. "We put some rocks in good places, put the pressure on and were fortunate to get some steals."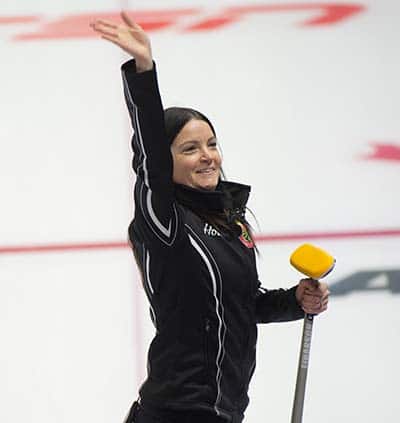 Fleury admitted she's excited to be this close to her goal, but also nervous. And she wants no letdown in her final game against Team Jones.
"Knowing we have a spot in the final is exciting," she said, "but we want to have a really good game tomorrow. Then after that it's making sure we're rested and mentally ready."
Team Jones, which had the evening bye and was pulling for a loss by Team Fleury, is second with a 5-2 record and in the battle for the final two playoff spots.
Much will depend on what Team Kerri Einarson (4-3; Gimli, Man.) does in its final game. Einarson got past Rachel Homan (2-5; Ottawa) 7-6 Thursday and can shut out all other teams with four losses if she can win her finale Friday against Team Kelsey Rocque (2-5; Edmonton).
"We're in control of our own destiny," said Einarson. "It's where we want to be. We don't want to have to leave it to anybody else. We just have to build off what we're doing."
In the other evening games, Team Laura Walker (3-4; Edmonton) defeated Team Krista McCarville (4-4; Thunder Bay, Ont.) 9-5, and Team Rocque defeated Team Jacqueline Harrison (2-5; Dundas, Ont.) 8-5
Thursday's events officialy ended the hopes of Team Homan to return to the Olympic Games and improve on its sixth-place finish in 2018.
The second- and third-place teams will meet in the semifinal Saturday and a date with Team Fleury.
The 2021 Tim Hortons Canadian Curling Trials will continue Friday with draws at 9 a.m., 2 p.m. and 7 p.m. (all times Central).
Live scoring, standings and statistics for the 2021 Tim Hortons Canadian Curling Trials are available at www.curling.ca/scoreboard/
All draws from the 2021 Tim Hortons Canadian Curling Trials are being broadcast in Canada on TSN and RDS. CLICK HERE for the broadcast schedule in Canada. As well, streaming coverage will be available on ESPN3 to fans in the U.S. with valid U.S. cable or satellite accounts.
This story will be available in French as soon as possible at www.curling.ca/2021trials/nouvelles/?lang=fr