Action Continues!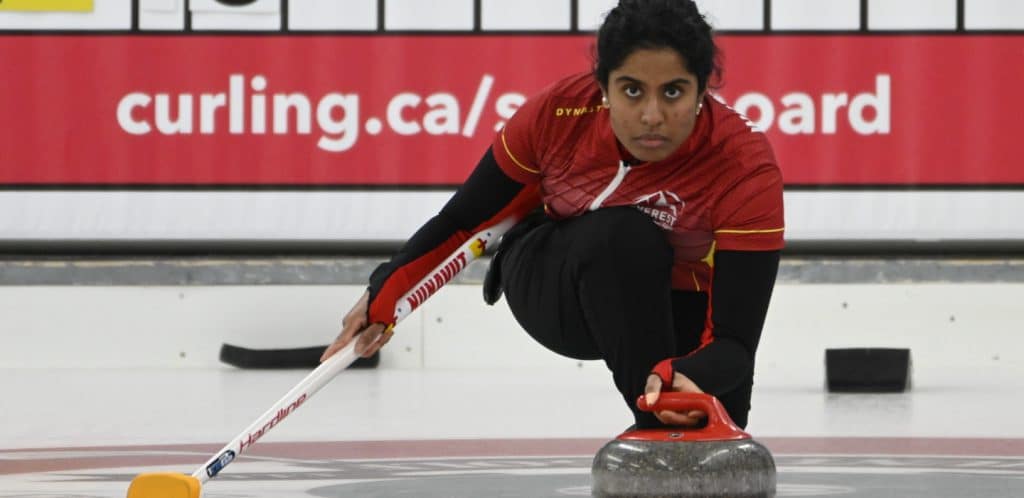 Leaders beginning to emerge atop the standings at the 2021 Everest Canadian Curling Club Championships
2021 Everest Canadian Curling Club Championships action continued on Wednesday from the Ottawa Hunt and Golf Club, bringing together the country's top men's and women's club curling teams, with all 14 of Curling Canada's Member Associations (10 provinces, three territories and Northern Ontario) represented in both genders.
And with nine draws of a total fourteen complete in the pool play portion of the event, the playoff picture is still too early to predict as the top three teams in each pool will make the modified double-knockout playoffs, which begin Friday, Dec. 3, at 9 a.m. (all times Eastern).
Following that, the championship semifinals are scheduled for Saturday, Dec. 4, at 9 a.m., and the semifinal winners will play for gold, and the losers will play for bronze later that day at 2 p.m.
On the men's side of draw 9, Saskatchewan's Dean Grindheim (4-1; Saskatoon) stayed in the playoff hunt with a 9-2 win over Nunavut's Wade Kingdon (0-5; Iqaluit) while Québec's Philipe Ménard (3-1; Saint-Bruno-de-Montarville) maintained a three game winning streak by defeating the Yukon's Dustin Mikkelsen (1-3; Whitehorse) 11-5 in seven ends and Prince Edward Island's Darren Higgins (2-2; Summerside) clinched a 7-3 win over Alberta's Glen Hansen (1-3; Hinton).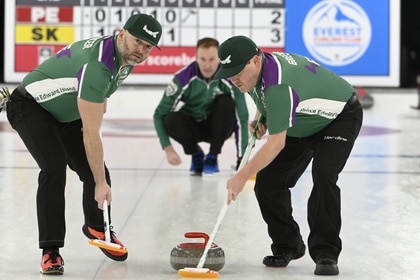 In draw 9 women's play, the Northwest Territories' Stacey Stabel (1-3; Yellowknife) notched its first win defeating British Columbia's Penny Shantz (1-3; Parksville). New Brunswick's Julia Goodin (2-2; Moncton) reigned supreme in an all maritime matchup, defeating Nova Scotia's Celina Thompson (2-2; Halifax) by a score of 8-7 while Ontario's Laurie Shields (4-0; Newmarket) stayed perfect, defeating the Yukon's Laura Eby (2-3; Whitehorse) by a score of 6-3.
In women's pool play, Alberta's Tiffany Steuber (4-0; Spruce Grove) tops women's pool A while Ontario stands alone atop pool B.
On the men's side, the post draw 9 standings are less cut and dried. Pool A has Ontario's Adam Spencer (4-0; Guelph) in top spot with a game in hand over second place Saskatchewan while pool B has Manitoba's Trevor Loreth (3-0; Winnipeg) as the interim pool leader with a game in hand over second place Newfoundland and Labrador, represented by Mark Noseworthy (3-1; St. John's). There is much left to be decided as the standings will continue to shake out.
Action will resume as draw 10 gets underway at 7:30 p.m. eastern.
Games from the 2021 Everest Canadian Curling Club Championships will be live-streamed on TSN.ca as well as on Curling Canada's YouTube channel. Check curling.ca/broadcast for the up-to-date broadcast schedule.
Scores and standings from the event will be available at www.curling.ca/scoreboard.For draw times, team lineups and other event info, go to: www.curling.ca/2021clubchampionships.