Beijing 2022 Blog #1!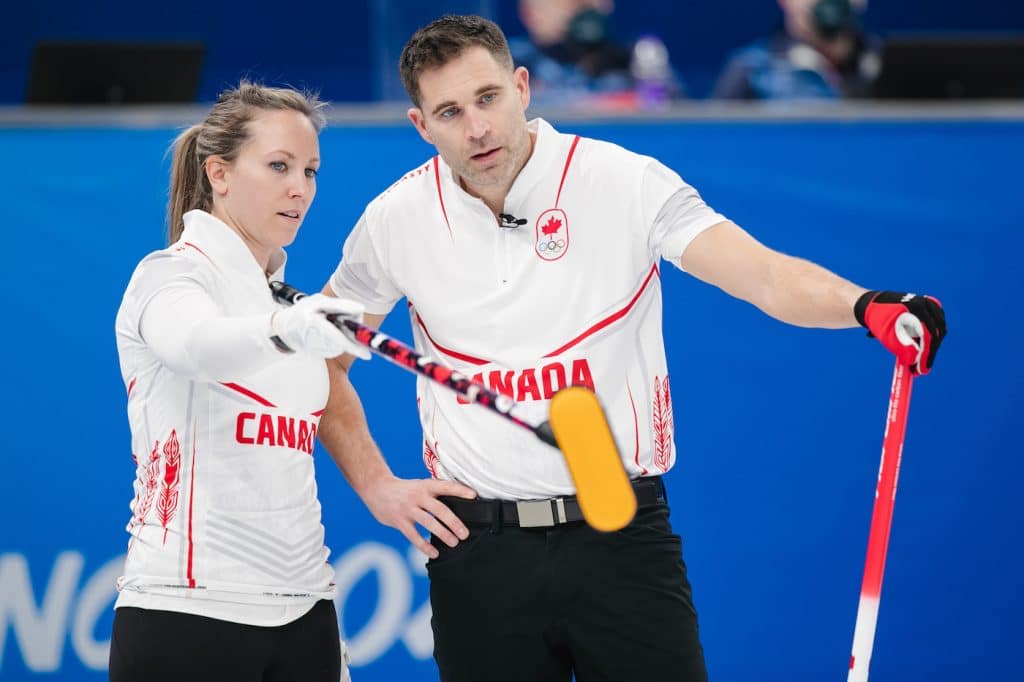 Team Canada Beijing 2022 Blog: Rachel Homan
By Rachel Homan
We were happy to finally get on the ice today for our first game, and even though it wasn't the result we wanted, we thought we played pretty well, especially in the last four ends. I think Great Britain being able to play their first game last night probably helped them today. I know we'll be ready to go tonight against Norway. 
John and I have had a great few days getting ready for the competition. We flew to Beijing on Saturday on the Canadian Olympic Committee charter flight, and it was great being around other members of Team Canada. There's always a good spirit when you see so many amazing athletes who all have the same goals as you do.
We got into our rooms on Sunday night Beijing time, and we've been getting it decorated with all sorts of Canadian Maple Leafs and messages from fans across Canada, which are really nice to see.
The athletes village is pretty similar to what we had in 2018 in PyeongChang — there are a series of towers, and Canada has two full towers to itself, so we're always running into other athletes. Because we were the first Canadian athletes to compete, there were a lot of people wishing us luck, which was nice to hear.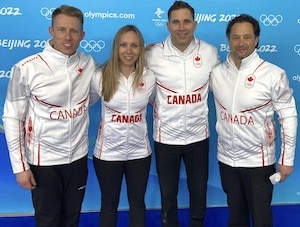 We've got an amazing team behind us here in Beijing. Coach Scott (Pfeifer) has everything organized for us, like our physio appointments and bus schedules to get to the venue. And having Marc (Kennedy) with us as a coach is amazing. We were supposed to have Paul Webster with us, but Paul couldn't make the trip after testing positive for COVID a couple weeks ago. We miss having Paul with us, but we know he's cheering loud for us at home in Calgary!
Marc is doing an amazing job with us in practices and during games; he's going to learn a lot about the ice that he'll be able to pass on to Team Gushue when they get here in a few days.
We have some time to get some physio and some food, and talk about what went wrong and what went right for us this morning, and we'll be ready to go tonight. Thanks for all of your support!