Beijing 2022 Blog #3!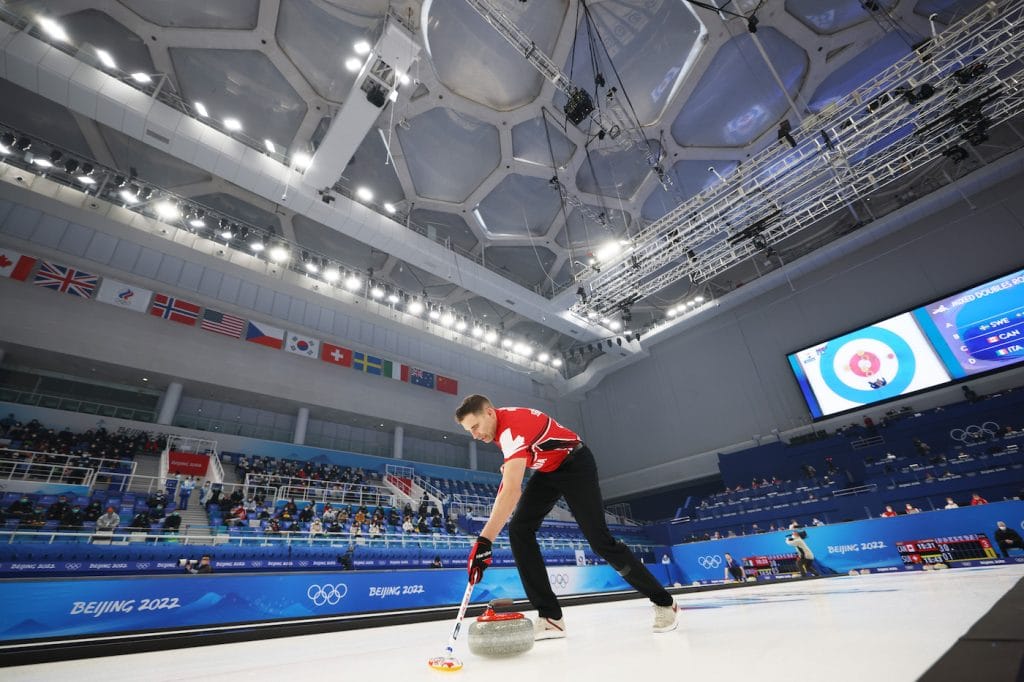 Team Canada Beijing 2022 Blog: Scott Pfeifer
This morning was good to watch. There's still some work to do, but it looked from where Marc (Kennedy) and I were watching that Rachel and John looked more comfortable out there. Marc stayed here at the arena pretty late last night matching rocks and I think it paid off.
It's been a really good experience working with Rachel and John since they were named our mixed doubles Olympic team. Honestly, I would say the easiest thing for me is that they knew exactly what they needed to do to prepare. It wasn't me dictating what was going on, both in the two weeks of training in Canmore (Alta.) before leaving, as well as here. It's a very collaborative process. They've been there, done that, so there's really nothing new for them. That makes my job pretty easy.
That doesn't mean there isn't work to be done behind the scenes. There are a lot of moving parts at an Olympic Games, and we're having to get by without the guy who knows every moving part, Paul Webster, who's been our curling Team Leader at the Olympics since 2006. Paul couldn't make the trip because of a positive test for COVID, but he's been an amazing resource. Every time we have a question, we'll send him a quick message and he always knows the answer, so he's a big part of our team, even from back home in Calgary.
On the ground here in Beijing, Marc has been great to work with. We've been good friends for a long time in Alberta, and it's nice having a fellow lefty to work with! His knowledge of the game, rock-reading ability and just all-round good nature really make a difference to the team.
Renée Sonnenberg hasn't been shown on TV, but she's been at every draw, scouting rocks, scouting future opponents, crunching numbers, and doing a lot of the Team Leader work on the ground, which means being in communication with the Canadian Olympic Committee and passing information on to the rest of us. It's a huge job, and she's doing great work.
Obviously this has been a different Olympics than four years ago when I was the alternate with Team Koe. But it's still great, and amazing to be around so many athletes from around the world.
If anything, from the competitive side, it's nice because there are no other distractions other than what you need to do on the ice, and back at the room after the games. It would be great to be able to tour around and see a bunch of other events, but we're totally focused on this event. It's a business trip for us, and we're going to keep that approach.
One more game today, and then we'll relax back at the room and watch the Opening Ceremony! We're having a great time in Beijing, and we know fans are watching and cheering. Keep it up!