Beijing 2022 Blog #26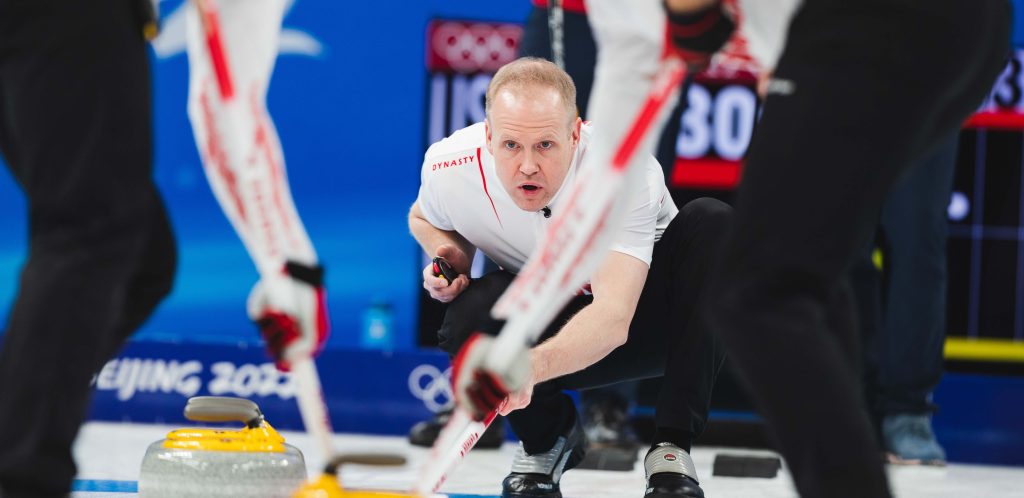 Team Canada Beijing 2022 Blog: Mark Nichols
Yesterday we had a day off, so it came as a bit of a surprise to learn we qualified for the semifinals at the Olympics.
We had a morning off to rest and arrived at the arena for a half-hour practice later in the afternoon. We knew the possibility of qualifying was there, but as an athlete, you always expect and anticipate needing to win a game to earn that playoff spot. As we watched the men's draw, we had two results go our way to secure the spot: a win by Great Britain and China.
The screens in the arena listed the standings, and there it was: a Q next to the word Canada.
Making the playoffs was step one in our journey here in Beijing. To know we're among the final four teams with Bruce (Great Britain), Nik (Sweden), and John (United States) feels good. We know we belong in this mix. Earning a curling medal is difficult, but now we've put ourselves in an excellent position to earn one as a team. All it will take is one win in our next two games to come back home with a medal of some colour. But the ultimate goal – and what we're focused on – is being two wins away from gold.
But we're not going to get lost in that little fact. I know it sounds very cliche when I say this, but it's just the truth. All we can do is focus on one game and one rock at a time. We can't get absorbed by everything around us because, as far as we're concerned, every game from here on out is a gold-medal calibre game.
We had one final round-robin game this morning in Beijing against Great Britain, and as expected, it was a challenging game. It was a game that didn't impact our standings, but for Great Britain, a win would lock up the first spot, so they were playing for something. We didn't come out the way we had to with this game.
We have some time to recoup, recover, rest, and prepare for a big game tonight against Sweden in the semifinal. We're expecting their best and in return, we're going to give them our best effort.
If I was told at the start of the week that I'd be in the playoffs, I would be happy. But now that we're here, we plan to lay it all out and leave everything on the ice tonight.
You can watch the semifinals on Thursday morning at 7:05 a.m. ET. We're in for a battle and hope you'll tune in.