Alberta rocks!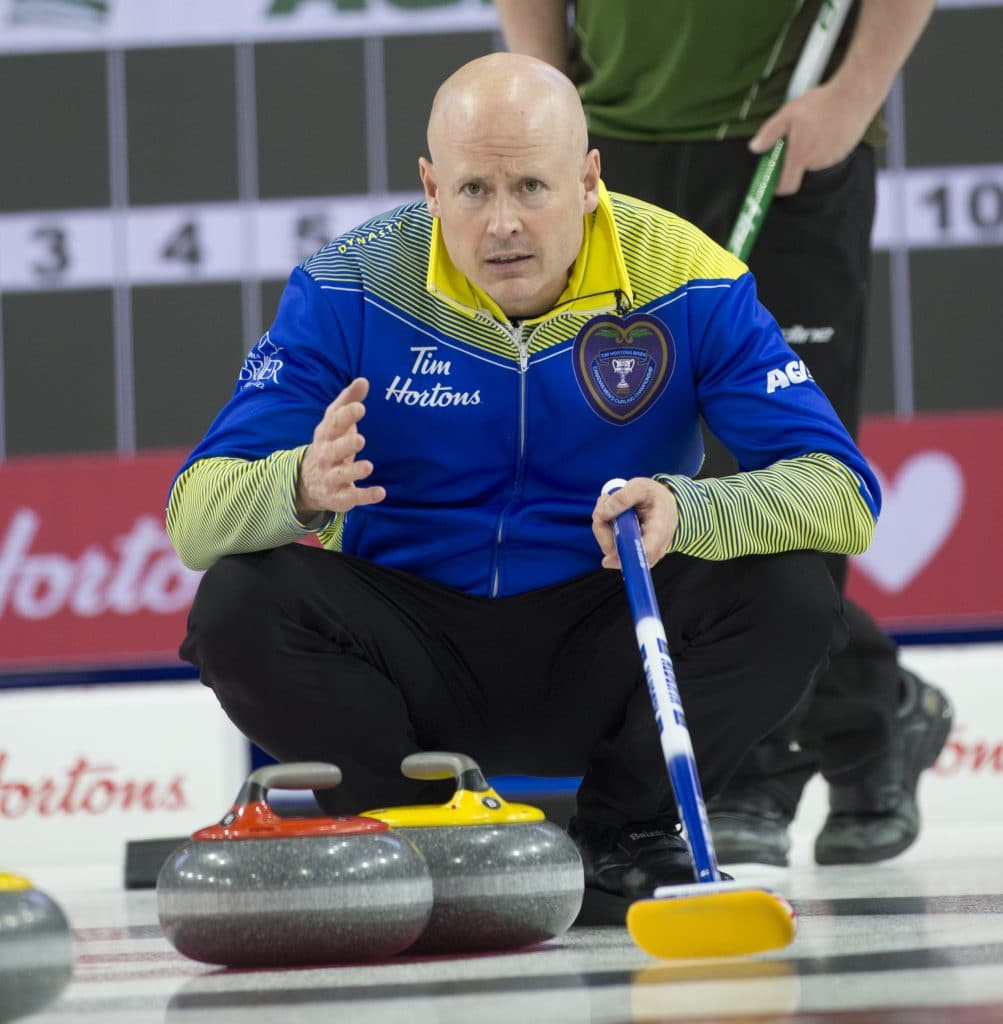 Two Alberta teams carry through to playoffs at Tim Hortons Brier
The 2022 Tim Hortons Brier, presented by AGI, has Alberta written all over it — both in the stands and on the ice.
Curling fans in Lethbridge who have been thrilled to have two Alberta teams to watch this week at the ENMAX Centre now have the added bonus of getting to cheer for them during the weekend playoffs, too.
Team Alberta (7-1, Calgary), skipped by Kevin Koe, and skip Brendan Bottcher's Team Canada (7-1, Edmonton), punched their tickets to the six-team playoffs on the final day of Pool A round-robin action Thursday, much to the delight of fans in Wild Rose Country.
Team Alberta secured top seed in the pool which carries an opening-round bye in the playoffs and a crucial second life.
Team Canada finished second.
Koe was relieved to get top spot and earn a well-deserved bye, based on his victory over Team Canada in the round robin.
"We're obviously thrilled to come out first," said Koe, who scored an 8-3 win over Team Prince Edward Island (1-7, Crapaud) skipped by Tyler Smith. "We weren't at our best all week but won the games we needed to. I liked the way the guys threw the rock today, but it all starts over, starting tomorrow. Hopefully we have our best games left."
Koe, with support from vice-skip John Morris, second B.J. Neufeld, lead Ben Hebert, alternate Carter Rycroft and coached by John Dunn, will be looking to skip his team to a record fifth Canadian men's curling championship.
Neufeld, who throws third stones, says it's no surprise Koe has led his team to the top of the round-robin standings.
"He gets excited for these events," said Neufeld. "He's a lot more aware for these events than some of those Slam events. This one obviously piques his interest. When he's interested, engaged and prepared, you see the results. He makes all kinds of unbelievable shots. You always feel you have a chance when he's throwing last rock."
Team Canada did what it had to do Thursday afternoon, thumping skip Nathan Young's Team Newfoundland & Labrador (1-7, St. John's) 6-3.
The highlight of the afternoon draw, however, was watching Colton Flasch skipping his Team Saskatchewan (6-2, Saskatoon) to a dramatic 9-8 extra-end win over Team Wild Card #2 (6-2, Regina) skipped by Matt Dunstone. The victory lifted Team Saskatchewan into a third-place tie with their provincial rivals, meaning the teams will go at it again Friday morning in a tiebreaker.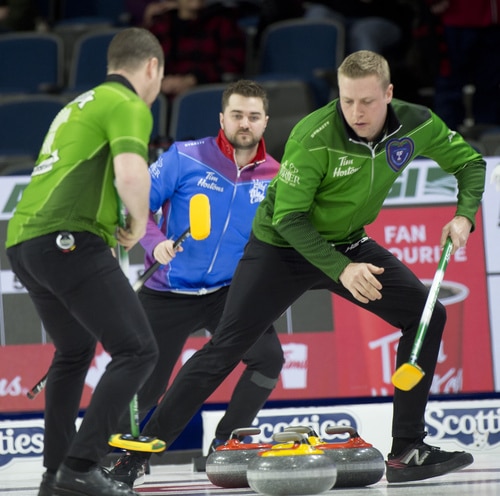 Team Saskatchewan raced to a 5-0 lead after three ends, only to see Dunstone and Co. come roaring back and almost pinching the victory. A mental error by Flasch in the 10th when he jammed an enemy stone onto one of his own, allowing a game-tying deuce, almost cost him. But he responded with a soft tap back in the four-foot with his final rock of the extra to win it.
"It was a grind out there," said Flasch. "I didn't play my best but the team played really good in front of me and gave me a chance to win it."
In the only other game to wrap up the Pool A nine-team round robin, 59-year-old Glen Howard skipped his Team Ontario (4-4, Penetanguishene) to a 10-2 victory over skip Thomas Scoffin (1-7, Whitehorse).
The 2022 Tim Hortons Brier continues Thursday with a draw at 6:30 p.m. (all times MT).
Live scoring, standings and statistics for the 2022 Tim Hortons Brier are available at curling.ca/scoreboard.
TSN and RDS2 (streamed on ESPN3 in the United States) will provide complete coverage of the 2022 Tim Hortons Brier. CLICK HERE for the complete schedule.
For ticket information for the 2022 Tim Hortons Brier, go to www.curling.ca/2022brier/tickets/
This story will be available in French as soon as possible at www.curling.ca/2022brier/nouvelles/?lang=fr