Swiss bliss, again!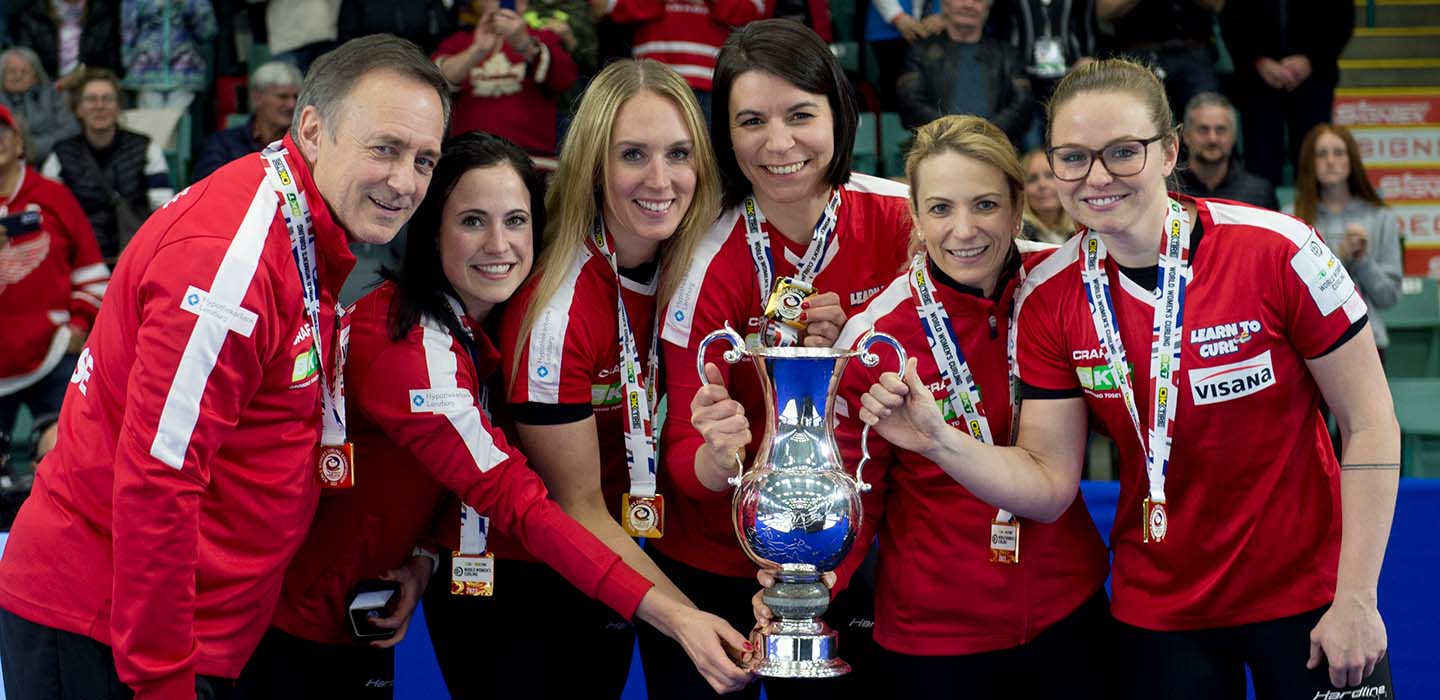 Team Switzerland wins third straight world women's curling title
Skip Silvana Tirinzoni's Team Switzerland may have raised its level of dominance in world women's curling another notch Sunday when it laid claim to its third-straight world title in a row — a first for any team — Sunday in Prince George, B.C.
The Swiss won the 2022 BKT Tires & OK Tire World Women's Curling Championship, presented by Nature's Bounty, with a hard-fought 7-6 win over skip EunJung Kim's Team South Korea, and the victory only underlined just how impressive the three-peat winners have been over the past four years.
It is an unprecedented run by the team, which includes vice-skip Alina Paetz (who throws skip stones), second Esther Neuenschwander, lead Melanie Barbezat, alternate Carole Howald and coach Pierre Charette of Canada.
It was also the seventh win by a Swiss team in the last nine world championships played. It was also the ninth world title by a Swiss team, second only to Canada which has won 17.
The South Korean team, which included vice-skip KyeongAe Kim, second ChoHi Kim, lead SeonYeong Kim, alternate YeongMi Kim and coach MyungSup Lim, was looking for the first world title for its country.
Tirinzoni told TSN is was hard to describe having won three titles in a row.
"To win once is really hard to do, but to win three times in a row is something really special," she said.
The Swiss had to fight through the resilient Koreans in Prince George, who fell behind 3-0 early but were dogged in their determination to fight back.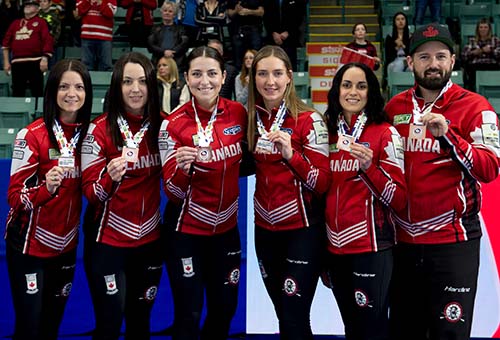 Which they did, tying the the score at 6-6 after nine. The Koreans had shot stone biting the four-foot, but EunJung Kim was unable to put a lid on it with her last shot, sliding too far, and Paetz blasted the enemy stone out to win.
Paetz was named the recipient of the Francis Brodie award for sportsmanship. The award is voted on by the players and it is the second year in a row Paetz earned the honour.
It was poetic justice that the Swiss took the gold medal after heading into the final unbeaten. They won 12 of their games in the 13-team round-robin, then defeated Team Sweden in the semifinals.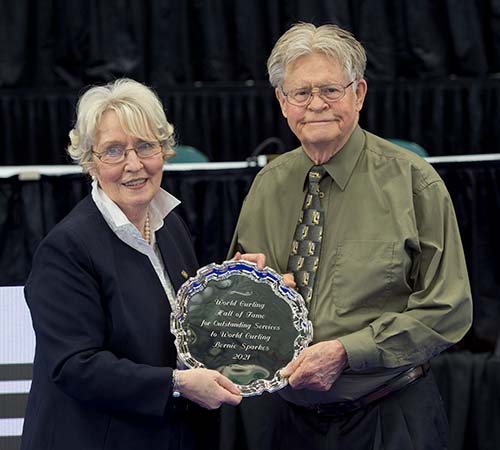 Team Canada, skipped by Kerri Einarson and supported by third Val Sweeting, second Shannon Birchard, lead Briane Meilleur, alternate Krysten Karwacki, team coach Reid Carruthers and national coach Renée Sonnenberg, won the bronze medal, defeating skip Anna Hasselborg's Team Sweden 8-7 earlier in the day.
It was also a special day for Canada's Bernie Sparkes who was one of three people inducted into the World Curling Hall of Fame for 2021 and received his award during the fifth-end break.
Sparkes amassed a brilliant record of achievements during his reign as one of Canada's premier curlers. He won a total of 12 provincial men's championships, three Canadian men's championships and three world championships.
This story will be available in French as soon as possible at www.curling.ca/2022worldwomen/nouvelles/?lang=fr