Escape artist!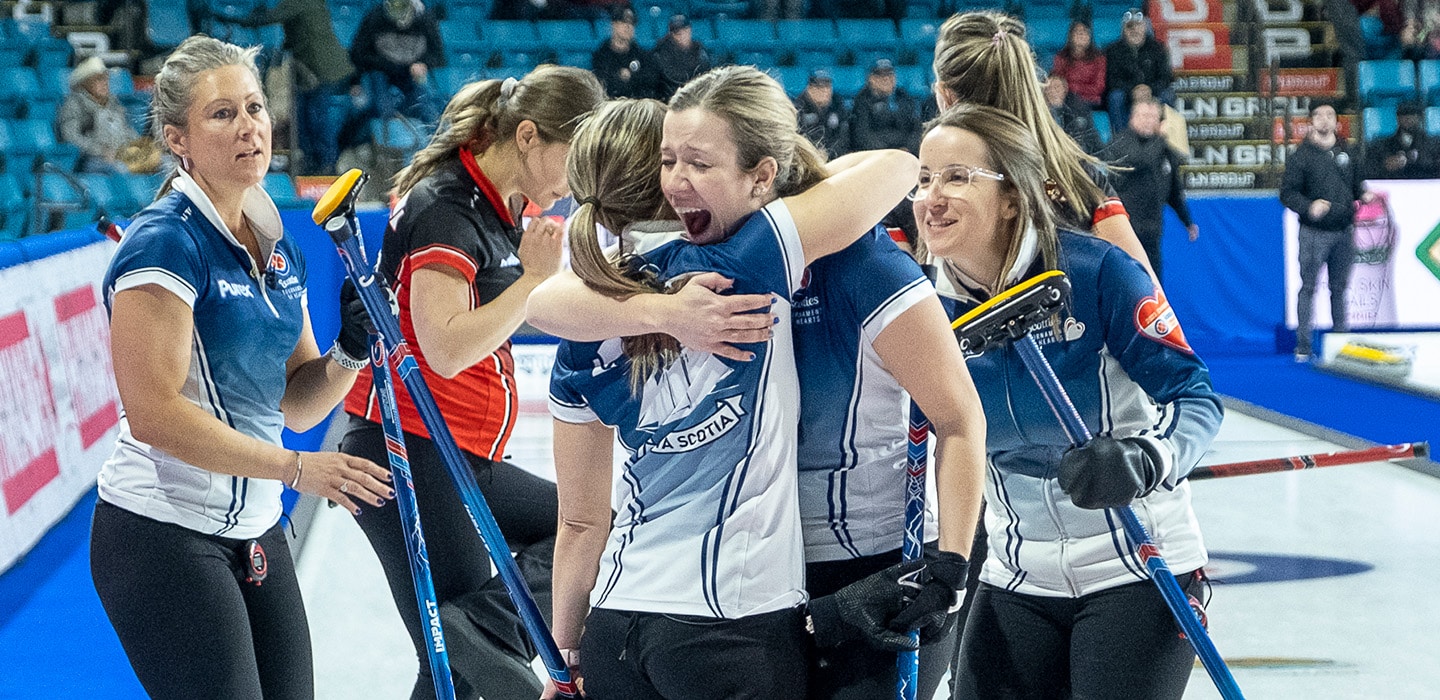 Team Nova Scotia wriggles off the hook again at 2023 Scotties
Playing in a high-stakes, pressure-packed Scotties Tournament of Hearts is tough enough.
But winning three games of back-breaking, sweat inducing, cranial-rattling work in one day against some of the best teams in the world?
Impossible, right?
Skip Christina Black of Team Nova Scotia (Dartmouth) is attempting to prove it can be done after stealing away two impossible extra-end games Friday at the 2023 Scotties Tournament of Hearts in Kamloops, B.C., with another big game looming in the evening.
It won't be easy, but after what her team did Friday, escaping like Houdini from the locks, anything is possible.
Team Nova Scotia's latest miracle finish came in the afternoon in a Page qualifier game at the Sandman Centre, after stealing one in an extra end to shock three-time Canadian champion Rachel Homan's Ontario team (Ottawa). Homan looked to have the game wrapped up in the extra end and needed, for her, a routine short-range raise double, but inexplicably jammed, leaving the Bluenosers counting and 7-6 winners.
It was the third straight game that Team Nova Scotia had wriggled off the hook in the late stages.
"We're a team that never gives up," said Black. "Now we've won lots of different way. You just have to stay in it at the end and give ourselves a chance and make her throw her last rock."
It was the second time in the day Black, third Jenn Baxter, second Karlee Everist, lead Shelley Barker, alternate Carole MacLean and coach Stuart MacLean had stolen a point in an extra end to win. Earlier, in one of two tiebreakers, Team Black defeated Wild Card 1, skipped by Winnipeg's Kaitlyn Lawes, 7-6. Black had forced Lawes to make a very tough in-off with her final shot, but she came up empty. On Thursday during the final round-robin game, Nova Scotia stole a point in the 10th end to defeat Quebec's Laurie St-Georges and qualify for a tiebreaker game.
"I feel a little bit like the curling gods are on our side," said Black.
Meanwhile, Team Manitoba skip Jennifer Jones (Winnipeg/Altona) set a Scotties Tournament of Hearts record with her 22nd playoff victory Friday afternoon in the other Page qualifier game, but you won't get her crowing about it.
As usual, she says she has bigger fish to fry, which is another Canadian women's curling championship.
Jones, a six-time Scotties winner, looking for a record-breaking seventh title and skipping a new team this season, hit her playoff milestone win a solid 9-4 decision over Team British Columbia's Clancy Grandy (Vancouver).
The win gave Jones one more playoff victory than former teammates Jill Officer.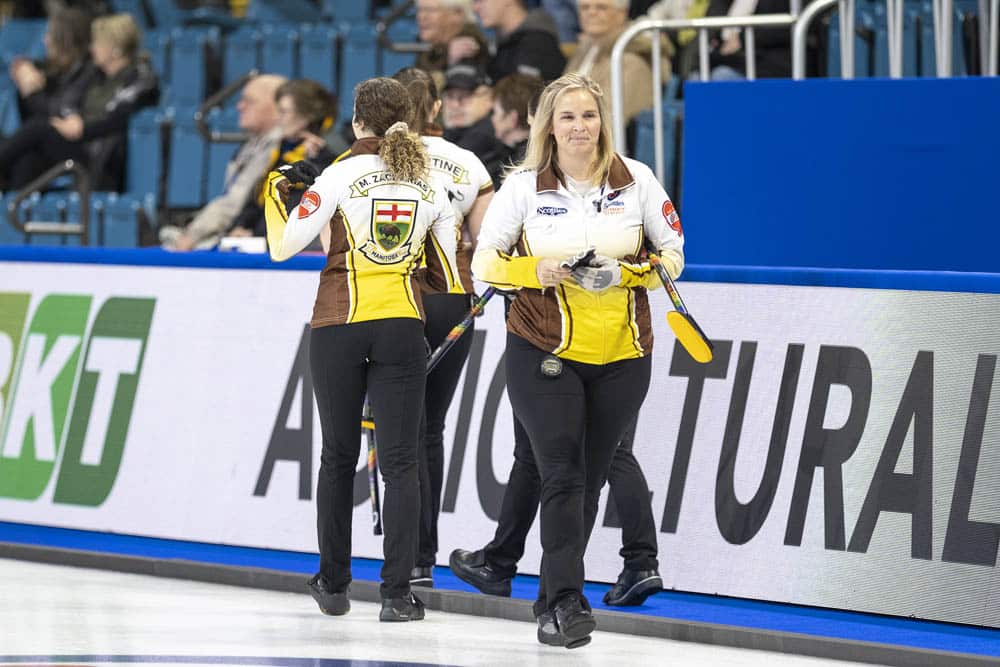 The win moves Team Jones with third Karlee Burgess, front end players Mackenzie Zacharias, Emily Zacharias and Lauren Lenentine and coach Glenn Howard, into a comfortable position in the Page seeding round Friday evening where she'll face defending three-time Canadian champion Kerri Einarson (Gimli, Man). Team Black will square off with Team Northern Ontario skipped by Krista McCarville (Thunder Bay, Ont.), last year's Scotties runners-up.
The Page seeding games are slated for 6 p.m.
Teams McCarville and Einarson had the luxury of sitting out and relaxing most of the day as their bonus for winning their respective nine-team pools.
For Teams Grandy and Lawes, it marked the end of the line in Kamloops, B.C., after some sparkling curling all week.
The final goes Sunday, Feb. 26.
Live scoring, standings and statistics for the 2023 Scotties Tournament of Hearts are available at www.curling.ca/scoreboard/.
TSN and RDS2 will provide complete coverage of the 2023 Scotties Tournament of Hearts. CLICK HERE for the complete schedule.
For ticket information for the 2023 Scotties Tournament of Hearts, go to www.curling.ca/2023scotties/tickets/.
This story will be available in French as soon as possible at www.curling.ca/2023scotties/nouvelles/?lang=fr.