Here's to a good night's rest!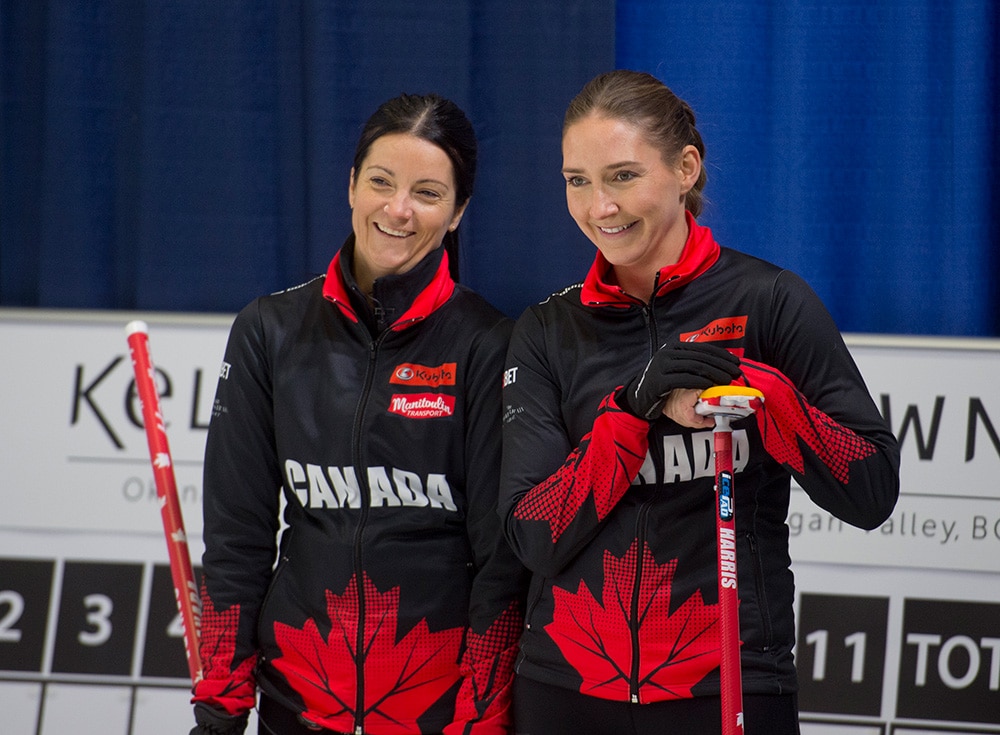 Canada's Team Einarson picks up second win at 2023 Pan Continental Curling Championships
Canadian skip Kerri Einarson is sure to have a much better sleep tonight after earning Canada its second win at the 2023 Pan Continental Curling Championships at the Kelowna Curling Club in British Columbia.
The skip from Gimli, Man., will be the first to admit that her rest last night was, well, restless following a loss to Japan on Sunday night. It left her pondering what went awry. But Canada bounced back on Monday afternoon with a 9-5 victory against Australia's Team Jennifer Westhagen (0-3) to get back in the win column and improve to 2-1.
"I play good with a lack of sleep," Einarson joked. "As a skip, you revisit all those shots throughout the night. You have to put that aside and really focus on learning the ice and figuring out our throws. Today, we got our rocks in some really good spots and put some pressure on them."
As the game progressed, skip Einarson, vice-skip Val Sweeting, second Shannon Birchard, lead Briane Harris and national coaches Renée Sonnenberg and Viktor Kjell did not have to reach too deep into their toolbox to overcome Australia.
Team Westhagen and the Aussies simplified the gameplan and it certainly worked throughout the first few ends as they toiled towards a 3-1 lead after three ends. But as the game went on, the Canadian team complicated Australia's gameplan and forced a few misses. That, combined with Australia never applying much pressure to Canada, led to Team Einarson's second win in three games.
It wouldn't be until the fourth end when Canada would reply with a crooked number on the scoreboard, and it started with a half-shot made by the Canadian skip on her first of the end. Einarson was seeking a runback to clear Australia's shot stone from protection. Canada missed the intended target, but the shot stone rolled close to the 12-foot and looked to be biting. On her next, Einarson made a stellar double to sit two counters for sure, with the third point confirmed by officials on a measurement.
"She's really good at those upweight shots. Whenever she gets to play one of those, you can see it in her eyes that she's dialled-in, and she usually makes them," Harris said.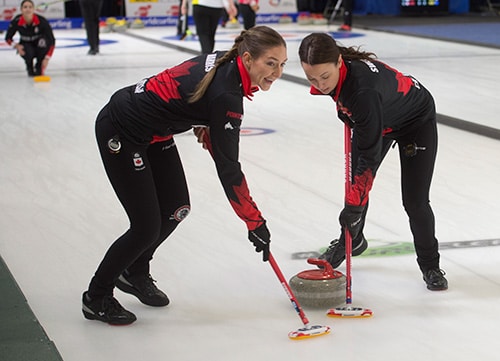 Canada started putting Australia into some more difficult positions from there on out. Gone were Australia's draw and freeze attempts – which the team had been executing quite flawlessly during the first half of the game – as Canada forced its opponents into some runbacks and more challenging takeouts.
Team Einarson ended the game with a score of two in the eighth, followed by a steal of one in the ninth to defeat the Australian nation, which is seeking its first-ever appearance at the women's world curling championship.
Now, as the team settles in for an evening off in Kelowna, along with a restful sleep, it looks forward to a two-game day on Tuesday against New Zealand's Team Jessica Smith (1-2) at 9 a.m. (all times PT), followed by Team Tabitha Peterson of the United States (3-0) at 7 p.m.
In other women's action this afternoon, New Zealand's Team Smith bested Team Cynthia Lu of Chinese Taipei (0-3) by a score of 11-7; Japan's Team Satsuki Fujisawa (3-0) remained undefeated after a 9-1 win against Mexico's Team Adriana Camarena (1-2); and Team Peterson of the United States needed an extra end to defeat South Korea's Team Eunji Gim (2-1) by a score of 9-8.
In men's action, Canada's Team Brad Gushue (1-1) is back on the ice Monday night at 7 p.m. against Team Andrew Stopera of the United States (2-0).
Live scoring, standings and statistics for the 2023 Pan Continental Curling Championships is available by CLICKING HERE.
TSN will be carrying selected Canadian games from the 2023 Pan Continental Curling Championships. CLICK HERE for the full TSN schedule.
Other games are being streamed live on World Curling TV. CLICK HERE for details.
Ticket information for the 2023 Pan Continental Curling Championships is available by CLICKING HERE.
This story will be posted in French as soon as possible at www.curling.ca/category-all-posts-fr/?lang=fr