What is it?
The Scotties Patch, presented by Original 16 is legendary for being "curling's party place"! Fans are guaranteed a rockin' good time, highlighted by a nightly lineup of live entertainment, and fuelled by a tasty selection of food and beverages.
You'll have a number of opportunities to meet with the athletes at daily Team Autograph sessions.
The Original 16 Patch is open to all general public. Minors permitted up to 8:00pm.
Location
Located at the Kamloops Curling Club. It's a 12 minute walk from the venue or you can jump on the Scotties Shuttle running daily between the Sandman Centre and the Kamloops Curling Club. Click here for the shuttle schedule.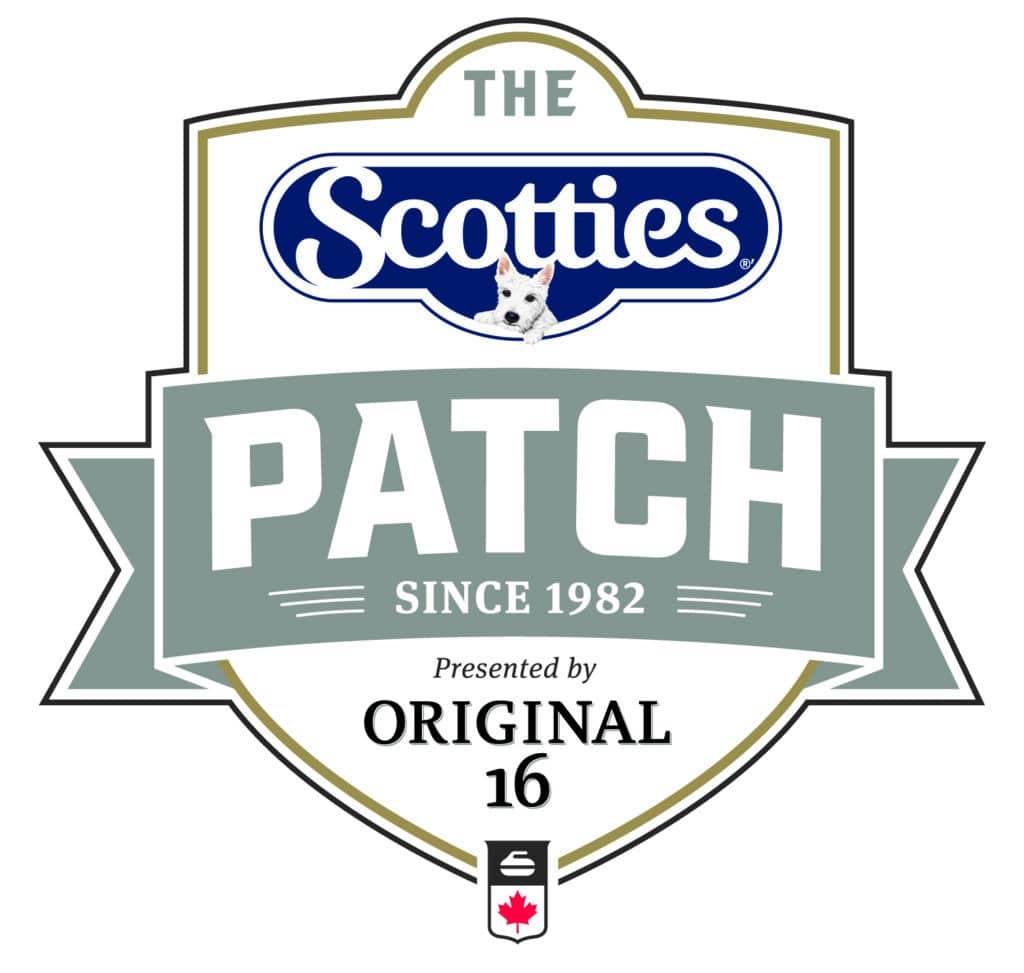 Hours of Operation*
*times subject to change
**Opens 11 a.m. if there is a tiebreaker game, opens 12 p.m. if no tiebreaker game
Daily Games
Cool Shots
Giant Jenga
Corn Hole
Street Curling

Daily $50 Patch gift card prizes for games plus come back on Championship Sunday for a shot at Grand Prizes ($150 cash for Cool Shots, Giant Jenga and Corn Hole winners, Street Curling Game valued at $3,000 for Street Curling winners) !
Entertainment and Autograph Schedule
DATE
TIME
EVENT/ENTERTAINMENT
FRIDAY, FEB. 17
10:00 P.M.
The Scotties Patch Kickoff Party
Forum
SATURDAY, FEB. 18
4 P.M.
Daily games – session 1
4:30 P.M.
Autographs (Yukon, Ontario, Wild Card #2, Northern Ontario)
5:00 P.M.
Entertainment – Cameron Whitcomb with Kenneth Ermter
10:00 P.M.
Entertainment –
John Bos Band
SUNDAY, FEB. 19
12 P.M.
Daily games – session 2
12 P.M.
Entertainment
5 P.M.
Daily games – session 3
5 P.M.
Entertainment –
Hurry Hard ( A Curling Play) Teaser
5 P.M.
Autographs (Québec, Saskatchewan, Wild Card #1)
10:00 P.M.
Entertainment –
Cod Gone Wild
MONDAY, FEB. 20
12 P.M.
Family Day
Daily games – session 4
12 P.M.
Autographs (Nunavut, British Columbia, Northwest Territories, Newfoundland and Labrador)
5:15 P.M.
Entertainment –
Dave Coalmine
5 P.M.
Daily games – session 5
10:00 P.M.
Entertainment –
MVP: Music Video Party 80s edition
TUESDAY, FEB. 21
12 P.M.
Daily games – session 6
5 P.M.
Autographs (Canada, Prince Edward Island, Manitoba, Wild Card #3)
5 P.M.
Daily games – session 7
5:45 P.M.
Entertainment – Richard Graham
10:00 P.M.
Entertainment
MVP: Music Video Party 90s edition
WEDNESDAY, FEB. 22
12 P.M.
Daily games – session 8
12:45 P.M.
Entertainment
5 P.M.
Daily games – session 9
5 P.M.
Autographs (Nova Scotia, Alberta, New Brunswick)
5:15 P.M.
Entertainment –
Jeremy Kneeshaw
10:00 P.M.
Pub Night – Games/Giveaways
Entertainment –
The Decoys
THURSDAY, FEB. 23
12 P.M.
Country Western Day
Daily games – session 10
12:15 P.M.
Entertainment+ Axe Throwing/Line Dancing
5 P.M.
Daily games – session 11
5:15 P.M.
Entertainment – Tanner Dawson
Country Kareoke + Axe Throwing/Line Dancing
10:00 P.M.
Entertainment –
The Angie Heinze Band
FRIDAY, FEB. 24
4:30 P.M.
Daily games – session 12
5 P.M.
Entertainment –
Loops
10:00 P.M.
Entertainment –
The Chevelles
SATURDAY, FEB. 25
4:30 P.M.
Canadiana Day (Red & White)
Daily games – session 13
5:00 P.M.
Entertainment – Rawn Side of Town
10:00 P.M.
Entertainment –
The Chevelles
SUNDAY, FEB. 26
4 P.M.
Daily games – finals
---
---