Our Curling Program
CurlON launched "Hit Draw Tap" in the 2015-2016 season. It was an instant success – over 450 kids participated in the first year! Hit Draw Tap is modeled after the NFL's Punt Kick Pass or Master's Golf – Drive, Chip, Putt. Since then the event has spread across Canada with competitions being held in Manitoba, Alberta, Saskatchewan, Quebec and Northern Ontario.
In 2018-2019, Curling Canada launched Hit Draw Tap as a national program.
Hit Draw Tap or "HDT," as we like to call it, is a youth skills competition where kids age 6-13 compete as individuals. HDT will group kids into three different age categories, and perform three different shots – a "Hit," a "Draw" and a "Tap." The difficulty of the skills are modified based on the age of the child. Each province/territory will run their HDT competitions a little differently – parents and participants should check with their Member Association's website for event details.
If you're already a curler, bring a friend, they don't need to be a curler or member of a club to compete in the championship! In fact, we're pretty sure that once they try it, they'll want to join.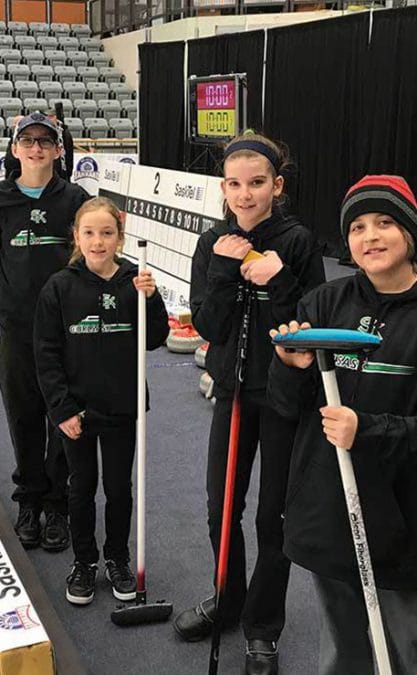 BRODIE BAZINET
Foundation and Philanthropic Program Manager
Curling Canada
PHONE
1.800.550.2875 x127
1.613.834.2076 x127
EMAIL