Sweeping The Nation
Skill Strategy Social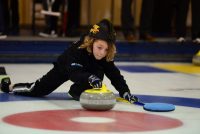 SWEEPING THE
NATION
Welcome to Youth Curling in Canada
This website is your #1 resource for youth curling across Canada for parents, coaches and teachers. Content is continuously being updated, so keep your eye on the website for new information throughout the curling season!
Discover Curling Near You
There are hundreds of curling clubs across Canada, and each one welcomes new curlers. Find a club near you, and find some new friends!
DUSTIN MIKUSH
Manager, Youth & Program Development
Curling Canada
PHONE
(306) 560-0201
EMAIL