Posts Tagged 'curling'
---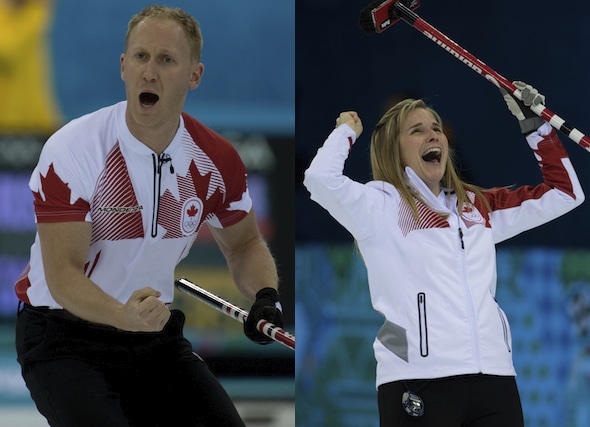 The first steps toward the 2018 Winter Olympics will be taken in early December at Encana Arena in Camrose, Alta., and a who's-who of Canadian curling will be on hand.
Canada's Olympic and Paralympic gold-medallists have been taking part in the Celebration of Excellence Tour this week in Ottawa and Calgary.
Four members of Canada's gold-medal winning Olympic curling teams will be participating in the inaugural Swing & Sweep Golf Tournament, it was announced today by the Canadian Curling Association.
Quatre membres des équipes canadiennes médaillées d'or en curling aux Jeux Olympiques de Sotchi vont participer au premier tournoi de golf Swing & Sweep, l'Association canadienne de curling a annoncé aujourd'hui.
One of the best players in curling history, and one of the game's most prominent behind-the-scenes supporters comprise this year's list of inductees to the Canadian Curling Hall of Fame.
---