Posts Tagged 'curling'
---
Members of the Canadian Curling Reporters (CCR) selected the first and second all-star teams for the 2014 Tim Hortons Brier, presented by SecurTek.
The Canadian wheelchair curling team picked up from where they left off after yesterday's big wins over Great Britain and Russia, defeating Sweden 7-4 in Sunday's action at the Sochi 2014 Paralympic Winter Games
We interview Jean-Michel Ménard and Jeff Stoughton after their game for the bronze medal at the 2014 Tim Hortons Brier.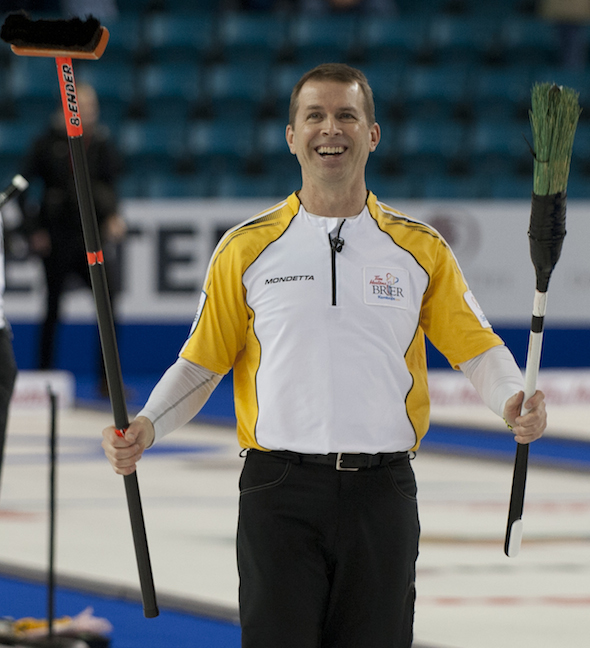 KAMLOOPS — Jeff Stoughton stole five points in the first four ends to build a 7-0 lead and cruise to a 9-5 win over Jean-Michel Ménard of Quebec in the bronze-medal game Sunday morning at the Tim Hortons Brier, presented by SecurTek.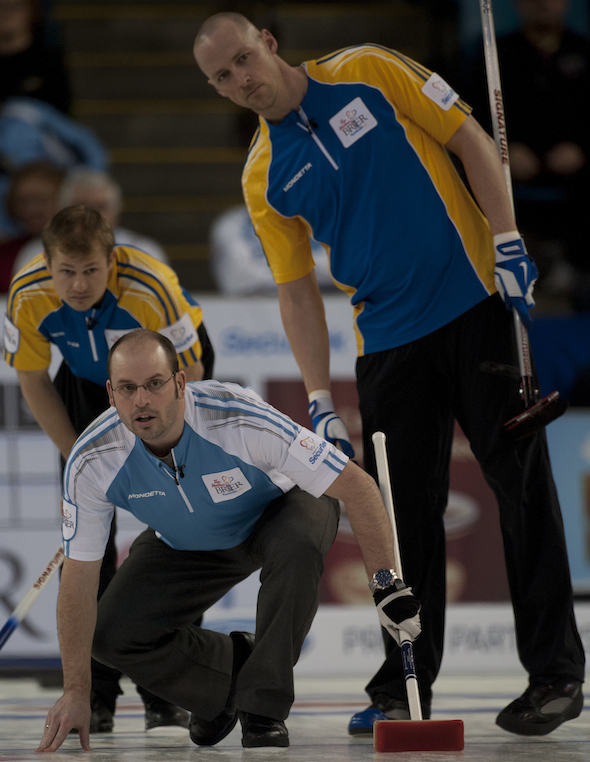 KAMLOOPS — Kevin Koe a réussi un placement au bouton contre trois pierres adverses avec son dernier lancer au 11e bout samedi et a ainsi inscrit le point de la victoire de 9-8 sur Québec dans le match de demi-finale au Brier Tim Hortons Brier, présenté par SecurTek.
---