Youth Olympics adventure: Meeting my new teammates
Jaedon Neuert is a 17-year-old curler from Winnipeg who will compete for Canada at the 2020 Youth Olympic Games in Lausanne, Switzerland, next January. This is the second in a series of stories where Jaedon will share his Youth Olympic Games experience from making the team to representing Canada for the first time.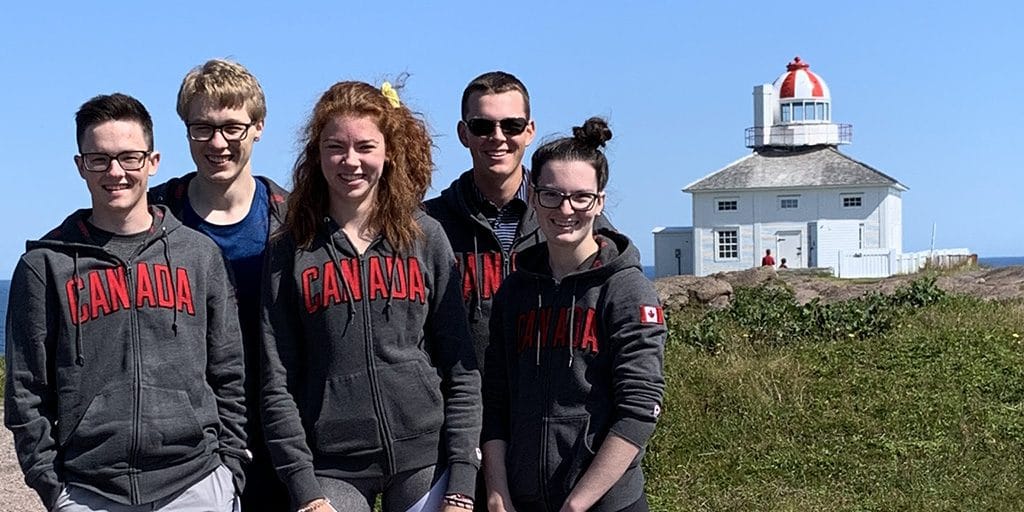 In August, I met the rest of the Youth Olympic Games team in person for the first time. When I got to the KW Granite Curling Club coach Helen Radford, Lauren Rajala, Nathan Young and Emily Deschenes were waiting for me. I meet them all and got to wear the Team Canada practice jersey for the first time. We met at Curling Canada's NextGen camp, which hosted dozens of Canada's most up-and-coming curlers.
Helen introduced us to the whole group as the Youth Olympics team, which is still crazy to think about. We got on the ice with some top-notch coaches who helped us fine-tune our techniques. In the evening we went back to the hotel to talk and learn more about each other. The next day we did lots of the same and in the evening the team was supposed to do a fitness test (I had done mine earlier in Winnipeg), but unfortunately we couldn't due to an unforeseen circumstance. I found the test fun as I like to push myself to the max. The next day was my 17th birthday and we had a session with mental performance trainer Beth McCharles, followed by everyone at the camp singing Happy Birthday to me.
The camp was super cool because you were brushing shoulders with national and world champions. They were all super nice and welcoming, which is crazy because some of the players were our idols. When the camp was done, Helen, Emily, Nathan and I went to the airport (Lauren drove home) and we flew home. But it wouldn't be long before we saw each other again as we were meeting in St. John's, N.L., the following week.
Emily, Lauren and I meet up at the Toronto Pearson Airport and flew to St. John's together. That plane ride was the best I've ever had. We played 94% (phone game), had some major turbulence when we hit the ocean (one of us freaked out) and we played Guess that Curler. We landed and met Nathan and his family, along with Helen and her daughter. Joining us was boys alternate Sam Follett.
We were able to bond a lot as a team while in Newfoundland at the Team Gushue Curling Camp. We went to Cape Spear, the most eastern point of North America, and all of us were amazed at how beautiful it was. It was blue water as far as the eye could see. There were bunkers from World War II that we went in and it was interesting to be in there and see the perspective of soldiers who lived through it.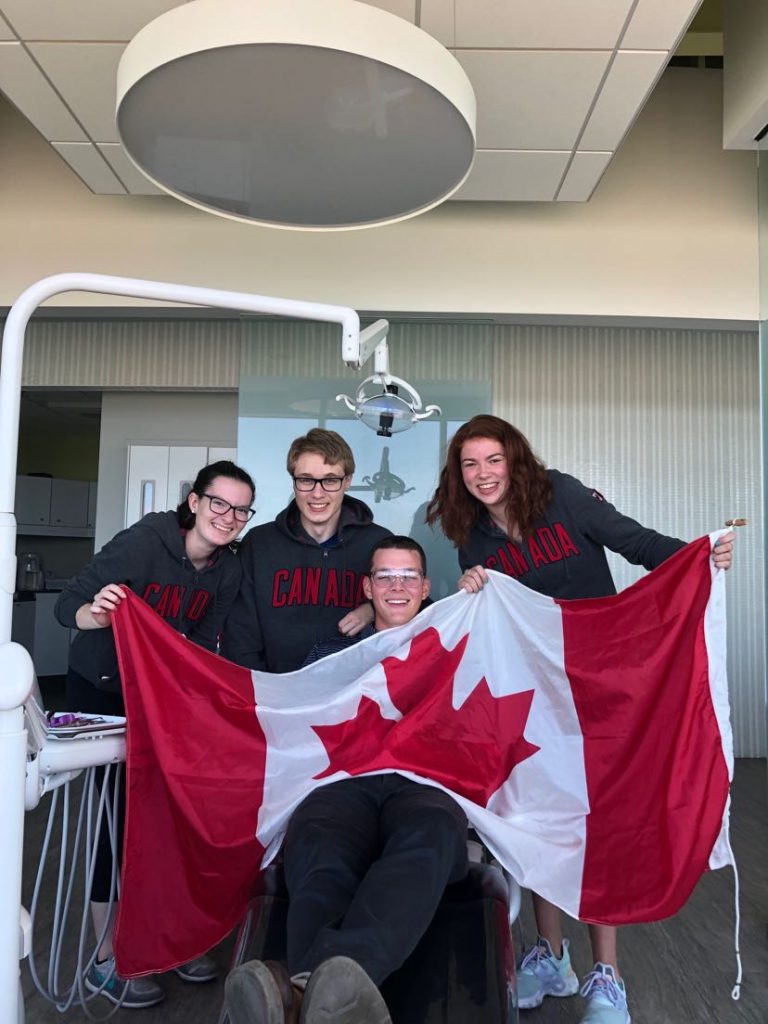 Later we went to Signal Hill/Cabot Tower where they fire a cannon every day at noon. It was one of the loudest noises I've ever heard and I was so startled I jumped. We checked out neighbourhood of the Quidi Vidi and saw lots of colourful houses and did some shopping for souvenirs. We followed it up with a trip to Middle Cove Beach and it's incredible to experience what the people of Newfoundland & Labrador have in their backyard.
Next we were on our way to Team Gushue Camp, but not before one more stop. Nathan's mom was worried about his teeth, so we made a trip to his orthodontist on the way there! That was the funniest and best team bonding thing a team may ever do.
We arrived at Team Gushue Camp and got the week underway by meeting the instructors of the Black Group, Helen and Team Gushue third Mark Nichols. Our goal during the week was to win the best cheer, scavenger hunt and the great shootout. We wrote lyrics for our team cheer and won the cheer, followed by winning the scavenger hunt by completing it in 14 minutes. The black team also came-from-behind to win the shootout too!
On the final day we were on the ice working on some drills and followed it up by curling with Mark and his son Beckett for a while. After that we played some mixed doubles with the losers agreeing to carry the broom bags for our next meeting in Ottawa. Lauren and Nathan took on Emily and I. It was a great game, but let's just say that Nathan and Lauren will be carrying the broom bags next time!
Up next we'll meet again for the OVCA Junior Superspiel in Ottawa where we'll get our first chance at competing as a team. I can't wait to see everyone again at the end of October.