Beijing 2022 Blog #4!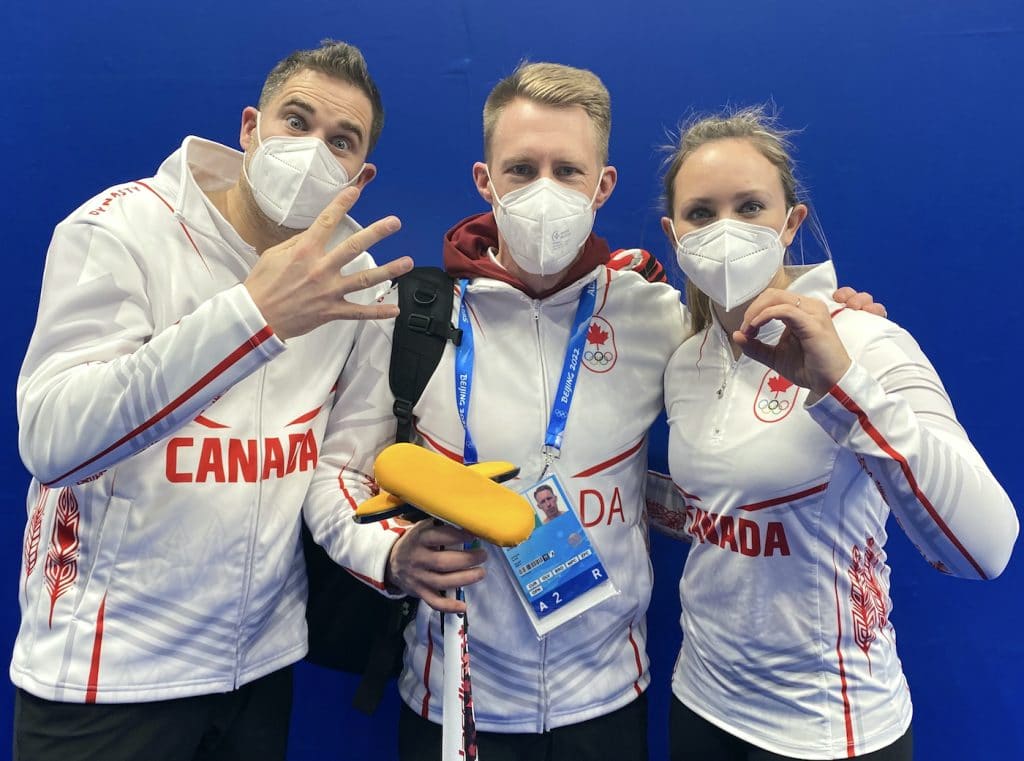 Team Canada Beijing 2022 Blog: Marc Kennedy
So I'm turning 40 (yes, 40!) on Saturday, but I got a pretty good early birthday present today in Beijing.
Two big wins from Rachel and John were just awesome to watch, and I even got to help out at the end of our game against China when I ran to our dressing-room to get some spare parts for Rachel's sliding shoe, which had some issues in the last end.
And then, to top off a great day, I was able to march with Lisa Weagle and represent Canada's curlers in the Opening Ceremony of the Olympics at the Bird's Nest Stadium, just across the street from the Ice Cube.
About the only thing that would have made today better would be if my wife Nicole and our daughters Aubrey and Brechan were here, too. But I know we'll have a great celebration when I get home. I can't wait to get to the Keg for a sirloin steak, some garlic mashed on the side, with a little cheesecake and crème brûlée to finish off! I'm getting hungry just thinking about it!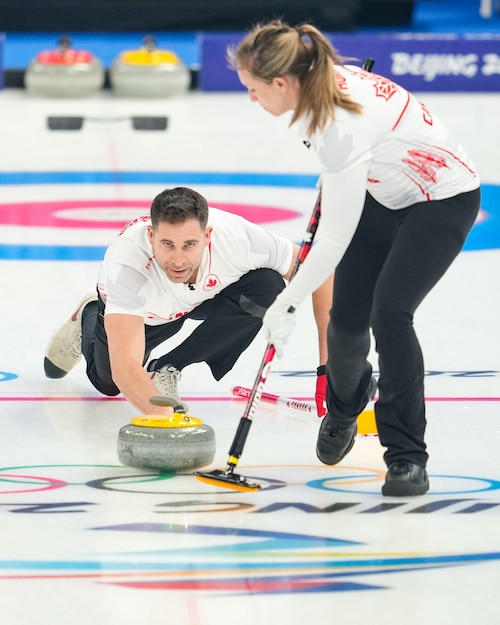 The past three weeks have been a crazy whirlwind for me, as you all know. I wasn't expecting to be at the Olympics at all, and then Brad Gushue and the boys gave me a call, and I started packing my bags.
And then my buddy Scott Pfeifer called and talked about some of the contingency plans they were making for mixed doubles, so I started thinking about all the what-ifs. And then, finally, when Webby (long-time Team Leader Paul Webster) tested positive, I was asked to help out on the coaching side with Scott for Rachel and John in mixed doubles.
Just a crazy 2022 so far, and I know I'll always remember where I was when I turned 40!
It's been just a great experience working with Scott, Rachel and John. I've got so much respect for all of them. Obviously I've admired Rachel's talents and knowledge of the game throughout her career. Scott and I played a lot of games against each other when he was with Team Ferbey and I was playing with the Bear (Kevin Martin). And then we got a chance to win a world championship together in Basel, Switzerland, a few years ago.
And Johnny and I have played a lot of games together, too, going back to when he moved to Alberta in 2003 and then when we won a gold medal playing with Kevin Martin in 2010 in Vancouver.
So to be a part of a team with all of them, and being able to hang with Renee Sonnenberg and Lisa Weagle and laugh a lot and swap stories has been terrific. Definitely a career highlight already, and the Olympics are barely underway.
I'm always thankful for experiences like this, and always thankful for the support of my family and curling fans like all of you. It's an honour and a privilege to wear that Maple Leaf, and I'll never take it for granted.
Make sure you're cheering loud and proud on my birthday when Rachel and John get back on the ice! Still a lot of work to do, but they're shooting lights out right now. I'm liking what I'm seeing!