Paralympic Blog – Food edition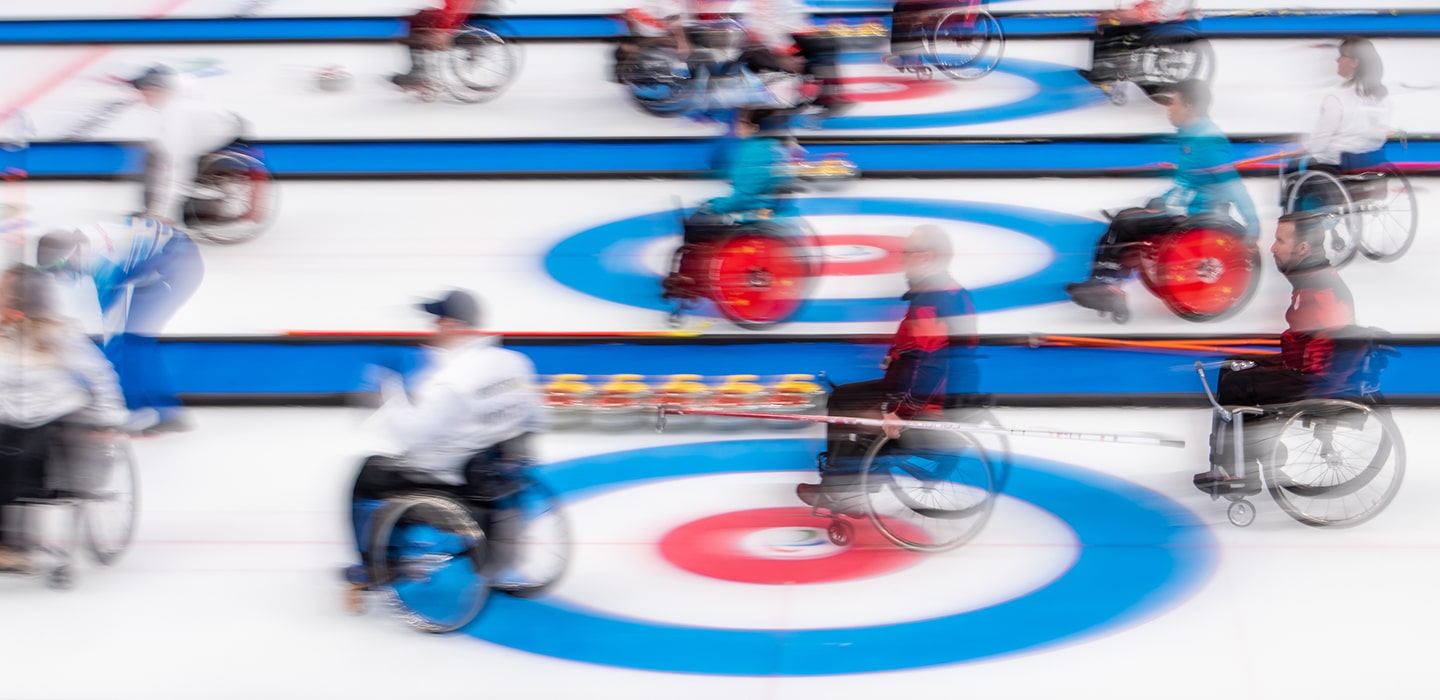 What's on the menu? Team Canada takes a break to fantasize about food
As our Paralympic nears its ends, we took some time to reflect on the Games in the dining hall before our last round robin game. Everything has been very well organized – albeit a bit "empty" due to the covid restrictions, but the Chinese committee and volunteers have put on a spectacular event nonetheless.
One area that was of some concern before the event was the food. You never know what sort of offerings you'll find in the dining hall, or in the athletes lounge at the venue, so we prepared as much as we could by bringing a lot of snacks from home – just in case.
As it turns out, there is always a broad selection of choices, and always something that even the picky eaters enjoy. Some dishes are very locally influenced – there's a lot of rice, pork, shrimp, etc. but they also try to appeal to a "western diet" with pasta, salads, etc. The Athletes Village even has a Pizza Hut and a KFC, albeit with a very limited menu (two choices at each place).
As we were commenting on how pleasantly surprised we've been about the food, someone commented, "The first thing I'm going to have to eat when I get home is…" which started a poll around the table.
Here are the results:
Mark Ideson – His wife Lara's pulled pork on a bun
Ina Forrest – Whatever her husband Curtis makes
Dennis Thiessen – His wife Helen's chicken stir fry
Jon Thurston – Barbecued steak and asparagus
Collinda Joseph – Chicken shawarma salad
Mick Lizmore (Coach) – Smoked short ribs an arancini crispy brussel sprouts
Wendy Morgan (Team Leader) – Barbecued chicken and greek salad
Kyle Paquette (Mental Performance) – A tradtional brunch
Steve Dilkas (Team Doctor) – A "Frank's Best" pizza from Maker's Pizza in Toronto
Sari Shatil (Physio) – Barbecued steak and greek salad
Brian Chick (Media) – Achiote Chicken Tacos from La Carnita in Toronto
As nice as it is to look ahead to being back in Canada, our work here isn't done yet. We're going to play the semifinal in less than an hour, and then hopefully play for gold tomorrow. After more than a month away from home, these athletes would like to bring some medals to the dinner table.
Brian Chick is the Media Attache for Canada's Paralympic wheelchair curling team.