Manifesting the future!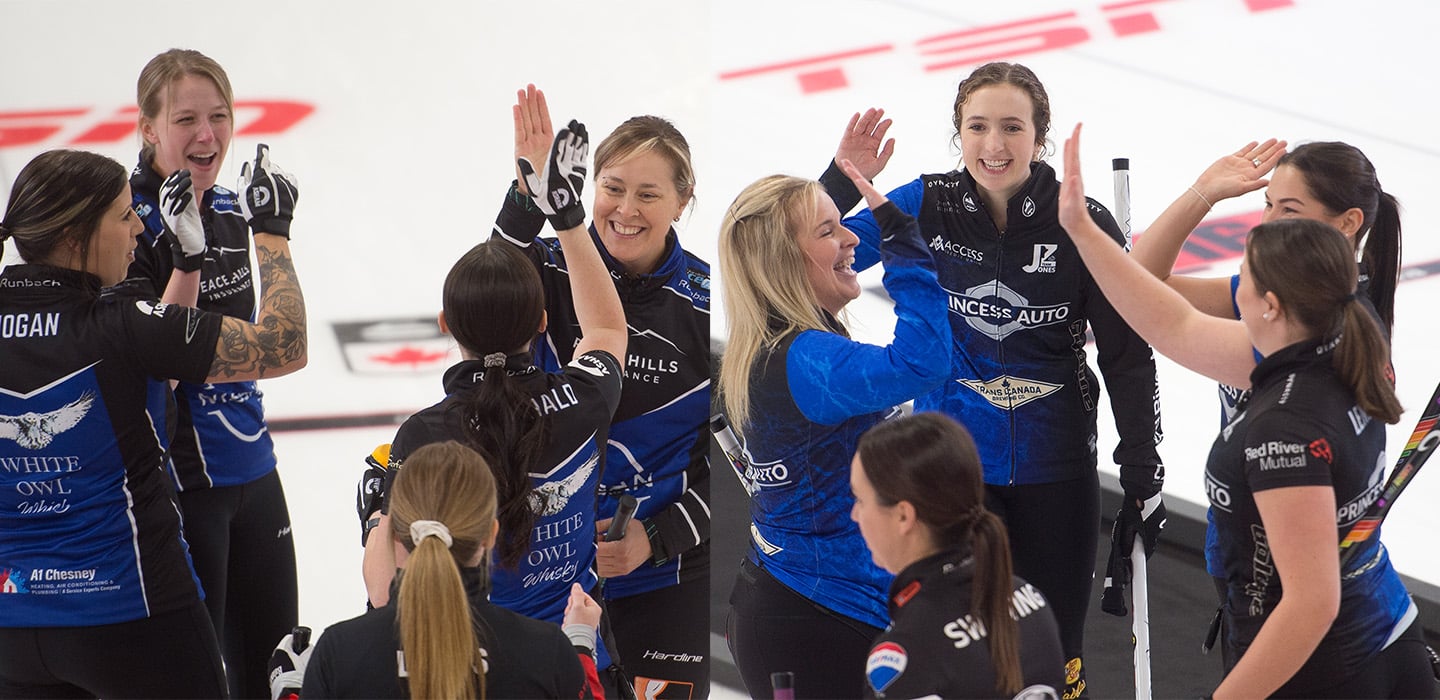 Teams Jones and Scheidegger to meet in women's final at 2022 PointsBet Invitational
Earlier this week, in the bowels of Willie O'Ree Place in Fredericton, Team Jennifer Jones and Team Casey Scheidegger started chatting in the locker room about the potential of their teams meeting in the final at the 2022 PointsBet Invitational.
No. 5 Team Jennifer Jones and No. 6 Team Casey Scheidegger perhaps made the comments in jest but manifested that reality on Saturday afternoon after both teams upset their opponents in the Final Four round.
Gone are the highest-ranked one and two seeds in the women's event after two thrilling games, both coming down to skips rocks in the final ends.
No. 5 Team Jones (Winnipeg and Altona, Man.) defeated No. 1 Team Kerri Einarson (Gimli, Man.) 9-5 in the first Final Four women's game. Team Jones capitalized on some misses from Einarson throughout the game to maintain control for most of it.
"It was a little bit tricky. The speed changed a couple of times throughout the game, but I was really proud of my team," Jones said of the changing ice condition. "We made some big shots when we had to and we had so much found out there, finding a way to win."
In the fourth end, Team Einarson had Team Jones – with third Karlee Burgess, second/vice-skip Mackenzie Zacharias, lead Lauren Lenentine and alternate Emily Zacharias – chasing, but like pulling a rabbit from her hat, Jones suddenly flipped the script and scored two for her team to take a one-point lead at the time.
Team Jones wasn't perfect during the game but did enough to get the job done. The team was heavy on two last-rock draws for two points in the second and seventh ends. In both cases, Team Jones settled for single points, which left Team Einarson lingering in the mix for a win.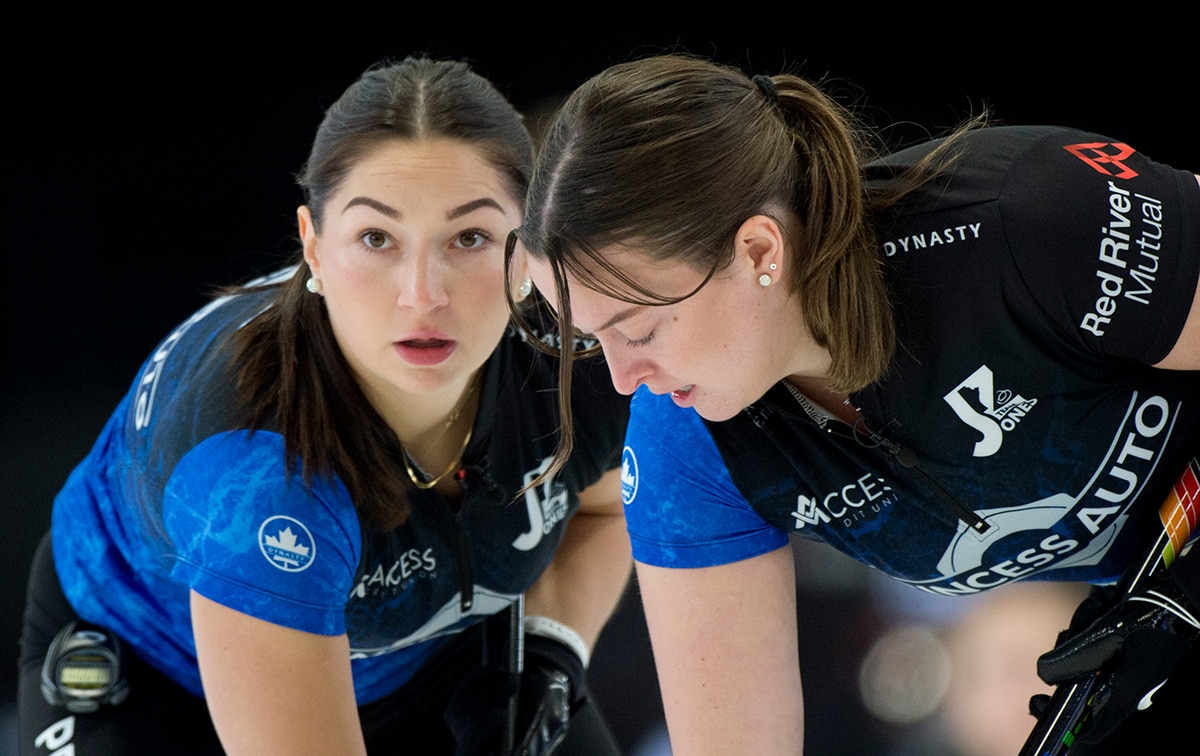 In the ninth end, Team Jones had an opportunity to put the game out of reach with a double takeout, but the Einarson stone stuck around for shot and tied the game at five apiece coming home. In the 10th, Einarson played an angle-raise on her stone, biting the 12-foot circle. She threw it heavy and couldn't stick around for shot, meaning Jones did not have to throw her last.
Team Scheidegger, led by fill-in skip Kristie Moore (Scheidegger did not attend the event due to work commitments), has had a Cinderella story event. The lineup – with Moore at skip, Kate Hogan at vice-skip, Jessie Haughian at second and Taylor McDonald at lead – is new this season and still feeling things out. But it hasn't stopped them from making a splash in the Final Four.
"It has been a pretty wild ride. I think everything in general – from being a new team, travelling across the country to get here, a little bit of a hurricane warning and a fill-in skip – so I think we've just been kind of having fun with no expectation, and it's been working," Hogan said.
Coming fresh off a win against Team Homan, Team Scheidegger did it again with an 8-7 win against No. 2 Team Kaitlyn Lawes of Manitoba.
Down by one, but with the hammer, Moore made a hit for two and earned her team another $12,000 with the Final Four win. 
"Kristie's great. She's really fiery so I can feed off that. She obviously has a lot of experience and she's confident doing anything, which is a nice asset to have," Hogan said.
That result was never a given, as Team Scheidegger trailed by four after six ends. In the sixth, Moore almost made a long angle-raise takeout for four and gave up a steal of one instead. But the team answered back in the seventh with a score of three and steal of one in the eighth end. Team Scheidegger forcing Team Lawes to one in the ninth end was also important, as it led to the deuce required to win the game.
Team Jones takes on Team Scheidegger in women's final on Sunday at 10:30 a.m. (all times Atlantic).
The 2022 PointsBet Invitational continues today with the men's Final Four at 4 p.m.
Live scoring, standings and statistics for the 2022 PointsBet Invitational are available at curling.ca/scoreboard.
TSN and RDS2 (streamed on ESPN3 in the United States) will provide complete coverage of the 2022 PointsBet Invitational. CLICK HERE for the complete schedule.
For ticket information for the 2022 PointsBet Invitational, go to www.curling.ca/2022pointsbetinvitational/tickets/
This story will be available in French as soon as possible at www.curling.ca/2022pointsbetinvitational/nouvelles/?lang=fr