Wheelchair Curling in Leduc!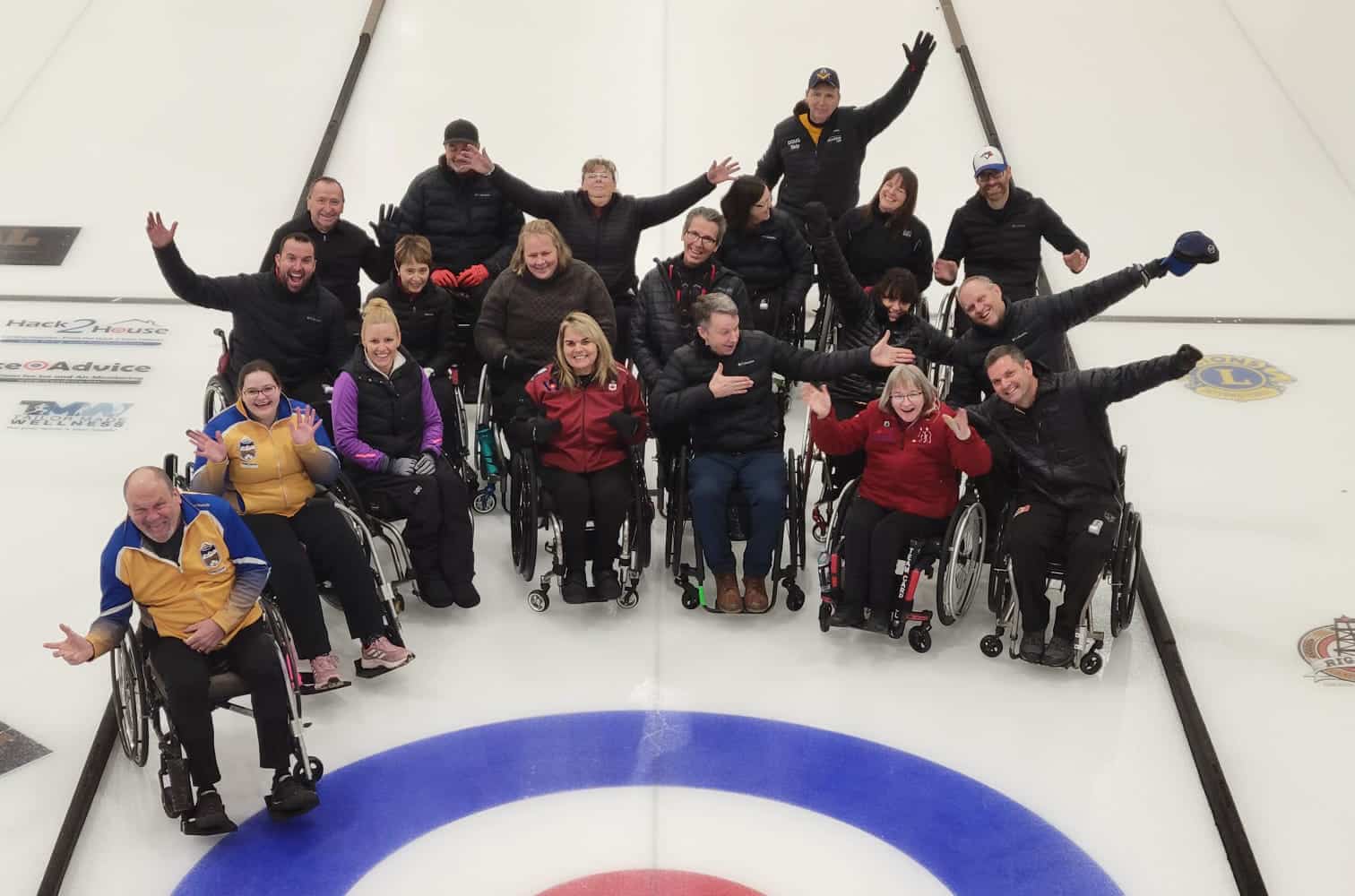 National Wheelchair Program Hosts Inaugural Mixed Doubles Event
By Lisa Weagle, National Wheelchair Program Communications and Media Manager
Leduc, Alta., was host to 24 athletes making up 12 teams for the first-ever Mixed Doubles Wheelchair Curling Event held on Canadian soil, Dec. 13-17.
The National Wheelchair Program hosted this pilot event, which brought together athletes from across the country with the goal of supporting the development and growth of mixed doubles wheelchair curling in Canada.
"It was so much fun to showcase wheelchair curling and connect with all these great athletes," said Collinda Joseph, National Program Athlete. "I'm excited to learn more about wheelchair mixed doubles and grow this discipline of the sport."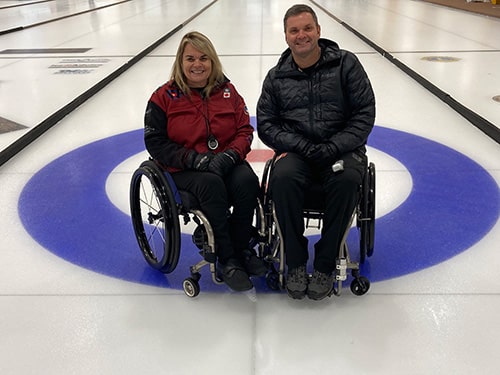 Shauna Petrie and Mark Ideson won the championship final over Chrissy Molnar and Jon Thurston (8-3), and Joseph and her teammate Dennis Thiessen lost the B final to Ina Forrest and Reid Mulligan (6-3). Sarah Benevides and Tony Reynen won the C final over Linda Hamilton and Darwin Bender (7-5).
"This event was a great opportunity to bring together and support the Canadian wheelchair curling community," said Kyle Paquette, Director of the National Wheelchair Program. "We are grateful to the many leaders and supporters of the sport across the country, many of whom participated in this event, who are devoted to identifying and recruiting new participants and organizing local and regional try-it events and competitions on behalf of the sport."
The first World Wheelchair Mixed Doubles Curling Championship was held this past spring in Lohja, Finland, with Canada placing 12th. Curling Canada is looking to grow the depth of its national program, and this event was an opportunity for the coaching staff to observe wheelchair curlers within and outside the National Program compete at a high level.
"Wheelchair mixed doubles curling is a very new discipline, and this event allowed for the National Program coaches to collect data and insights that can help our country win a medal at the next world championship," said Dana Ferguson, Mixed Doubles Coach of the National Wheelchair Program.
Admission was free at the fully accessible Leduc Recreation Centre, and the games were also streamed by Curling Stadium via CurlingZone and Curling Canada, enhancing visibility for the sport. The games are available to watch on demand on Curling Canada's YouTube Channel.
In January, Curling Canada will announce the team and staff that will represent Canada at the 2023 World Wheelchair Mixed Doubles Curling Championship in Richmond, B.C, March 4-12, 2023.