Hearing the game!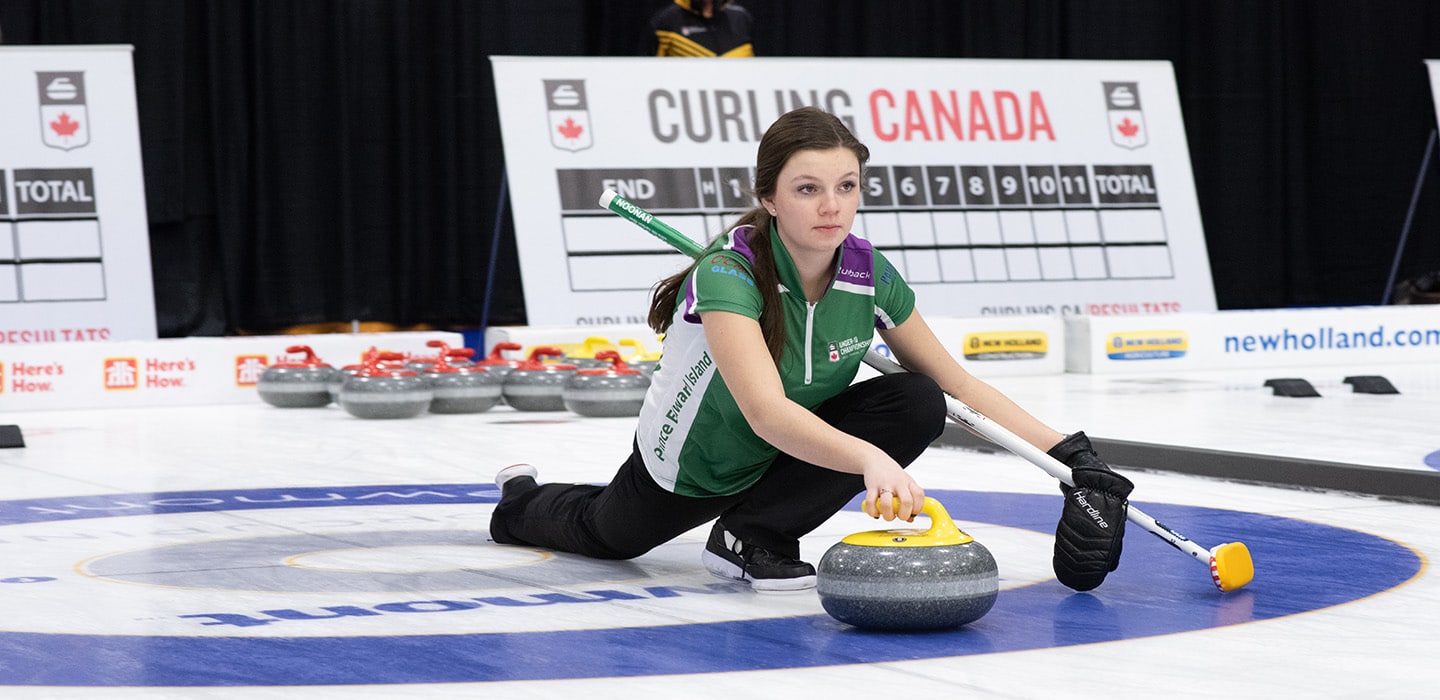 Junior curler with cochlear implants to compete in three national championships during 2022-23 season
By MARIO ANNICCHIARICO
Just for an instant, try and picture yourself settling into the curling hack without hearing the crunching sound of cinching your Velcro glove tighter. Or the crackle of your slider and rock gliding across the pebbled ice and, ultimately, unable to hear your skip barking out "hurry" to your sweepers.
Makiya Noonan can't imagine it and thanks to cochlear implants, she doesn't have to.
Born deaf to parents Craig and Kristin, it wasn't until Noonan was nine months old that medical tests determined she couldn't hear. After visits with doctors at home in Estevan, Sask., Makiya was part of a history-making surgery, with two implants inserted at the Stollery Children's Hospital in Edmonton.
"She was born 100 per cent deaf; we had no idea," says mom Kristin. "They never did the screening at the time. We just started to notice she wasn't responding to sound or wasn't babbling. From there, it all went pretty quick. We had never heard of cochlear implants, and so we started reviewing options with that and learning sign language right away."
And, of course, there were concerns.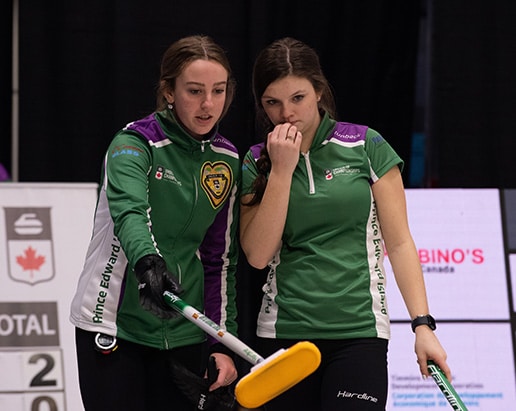 "At first, it was like, you wondered what the future would be like for her. Whether she would ever hear or speak? You think of education and jobs. Then she was implanted five months later. We had both (ears) done in one surgery, which had been done on an older boy, but never a baby," adds Kristin.
Five weeks later, the external pieces of Makiya's magnetic implants were turned on, and within a few days, her parents discovered the difference.
"It was fantastic, and she's done so well. They did the surgery, you wait five weeks, put on the external pieces and then activate them, slowly turning on the electrodes which give access to sound," says Kristin. "That happened, and within three days she started babbling.
"It's not like in the movies where you see where there's a huge reaction to sound (immediately) when they're activated. She didn't because she had never heard sounds. For her, none of those pathways in the brain were developed.
"At first, she just sat there, and then she started blinking, and you could tell she was receiving sound, but there wasn't this big moment. But within a few days, she started verbalizing. At that point, she was 13 months."
Makiya began audio-verbal therapy hardly two years and was removed from the program because she had surpassed all her hearing peers in speaking, sound, and vocabulary.
"Now she has perfect speech, but we also do sign language because we wanted her to have the best of both worlds," says Kristin.
Makiya has blossomed right from then on, taking on all challenges thrown her way.
She recently competed in the Canada Winter Games in her hometown and home rink of Silver Fox Entertainment Complex in Summerside, P.E.I., where she's vice-skip for Ella Lenentine's team. She returned with those teammates after competing at the Canadian U18 Curling Championships in Timmins, Ont. She will also represent the province at the 2023 New Holland Canadian Juniors in Rouyn-Noranda, Que, from March 25-April 2 with her teammates.
The now 16-year-old also plays softball in the summer and competes in volleyball at Three Oaks Senior High School. On top of her off-ice pursuits, Makiya is a model student and is recognized in the top 10 of her grade academically. After she graduates from high school she plans to pursue a Bachelor of Science with the goal of becoming a Paramedic.
"I don't let (the deafness) bother me or get in the way of anything I do," says Makiya, who began curling at age nine when the Egg Farmers Rocks and Rings program came to her school. That was in Ottawa, where the family moved before eventually settling on the East Coast, near family.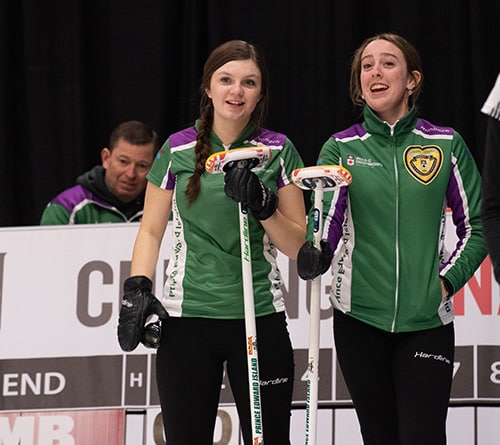 "I used to swim, too, but that was tricky because they (the implants) weren't waterproof, obviously," says Makiya, who shows no fear. "Oh gosh, no. I'm very athletic. Swimming was a bit different, but I just have to be careful they don't fall off while playing sports. For curling, it's fine, but with softball, it was a bit of a concern."
Makiya can take the implants off at any time and does so at night to recharge the batteries.
"It's magnetic, so it's like taking a magnet off your fridge. They have to charge, so the batteries detach, and they go on the charger," she explains.
"Her opportunities are endless and she's driven. We wanted to provide her every opportunity and support her," says mom Kristin, who – along with husband Craig and 14-year-old son Damon, are all athletic.
And that's where it now sits with Makiya, who has dreams like every other teenager.
"Hopefully, I can be in a Scotties (Tournament of Hearts) one day and maybe the Deaflympics," Makiya adds.
Also known as the Deaflympiad, the Deaflympics are a periodic series of multi-sport events sanctioned by the International Olympic Committee at which deaf athletes compete at an elite level. Unlike the athletes in other IOC-sanctioned Games, athletes cannot be guided by sounds. The next Winter session is slated for 2023 and the summer is planned for 2025.
For now, she's thoroughly enjoying the Canada Winter Games.
"It's been really nice to play on home soil and awesome to be able to cheer on the other PEI athletes," she says.
Mario Annicchiarico is the media liaison for Curling Canada for the 2023 Canada Winter Games